Bringing a Smile to Nonprofit Tech
CLIENT
Funraise
SCOPE
Brand Identity
Funraise's goal is to be the go-to fundraising technology for nonprofits. In an industry crowded with both legacy solutions and brand new startups, Funraise needed to look both trustworthy and exceptionally innovative—software designed for nonprofits by nonprofit people, built for the future of fundraising.
We sharpened the best parts of the previous identity to create new visual language that can scale across mediums as Funraise grows. Like our impact-obsessed customers, we're friendly, tenacious, and a little bit gritty.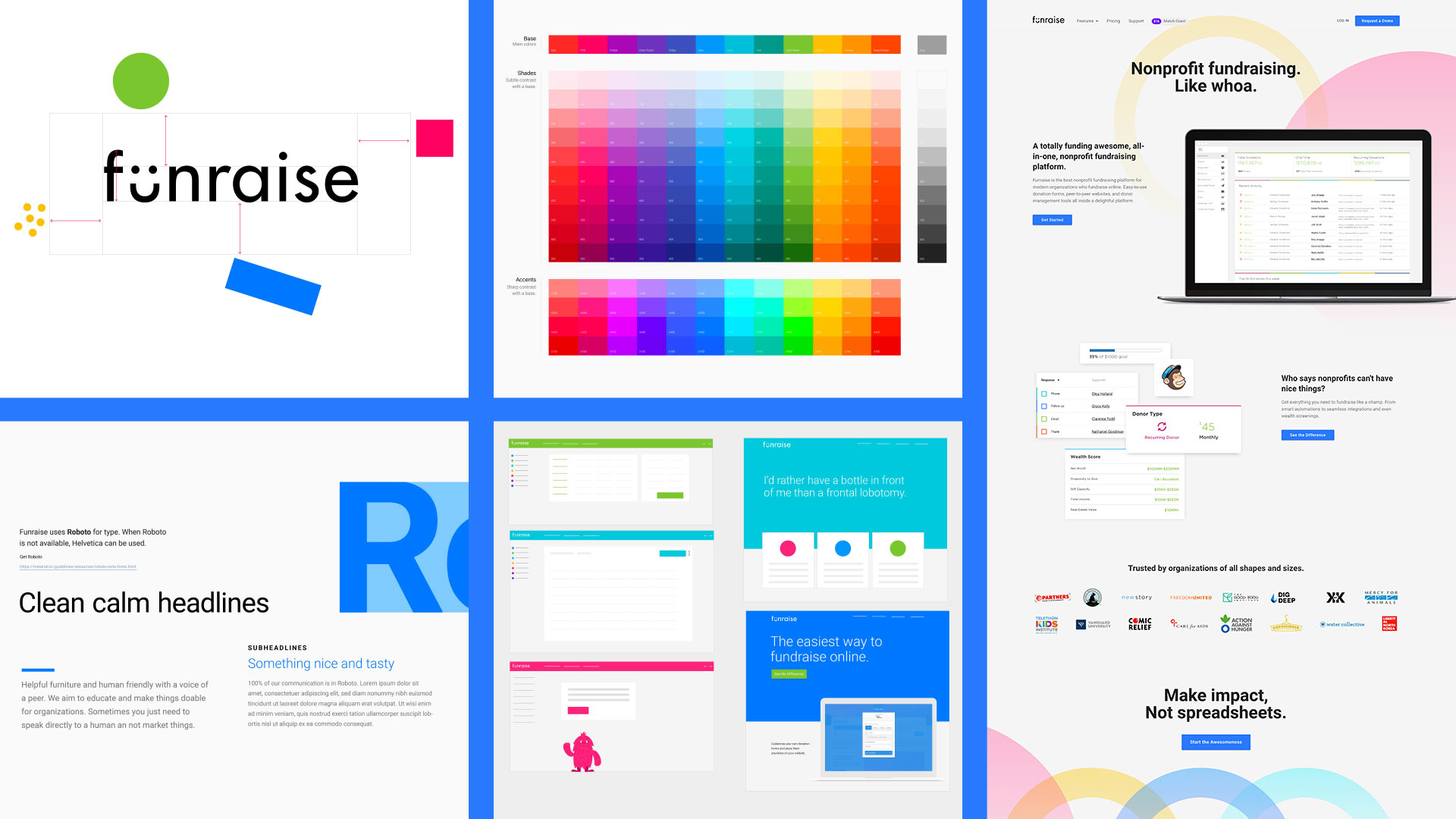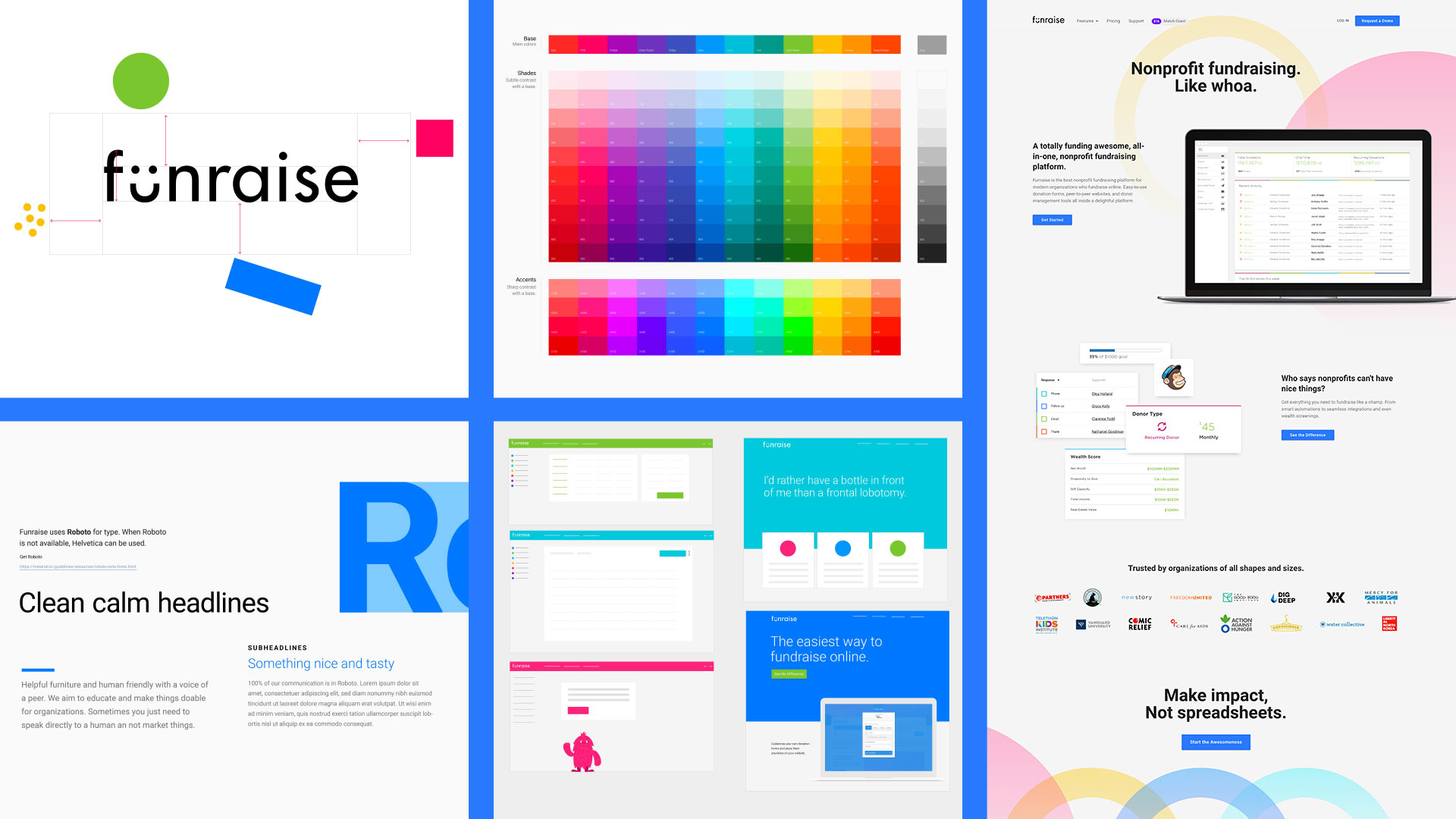 The Funraise smiley needed more confident supporting characters. The logo was adjusted to have more weight and structure, increasing legibility and visual prominence at every size.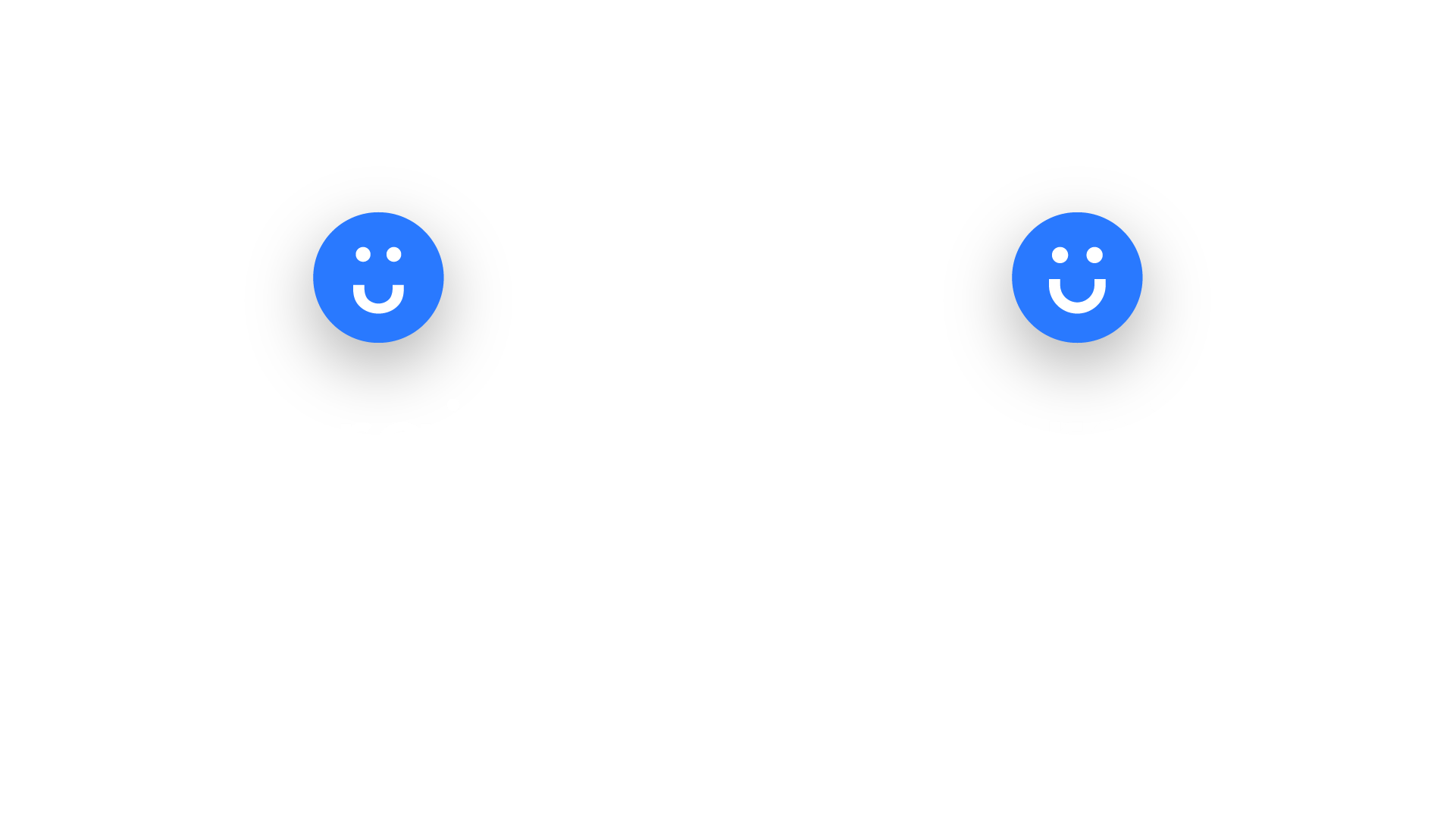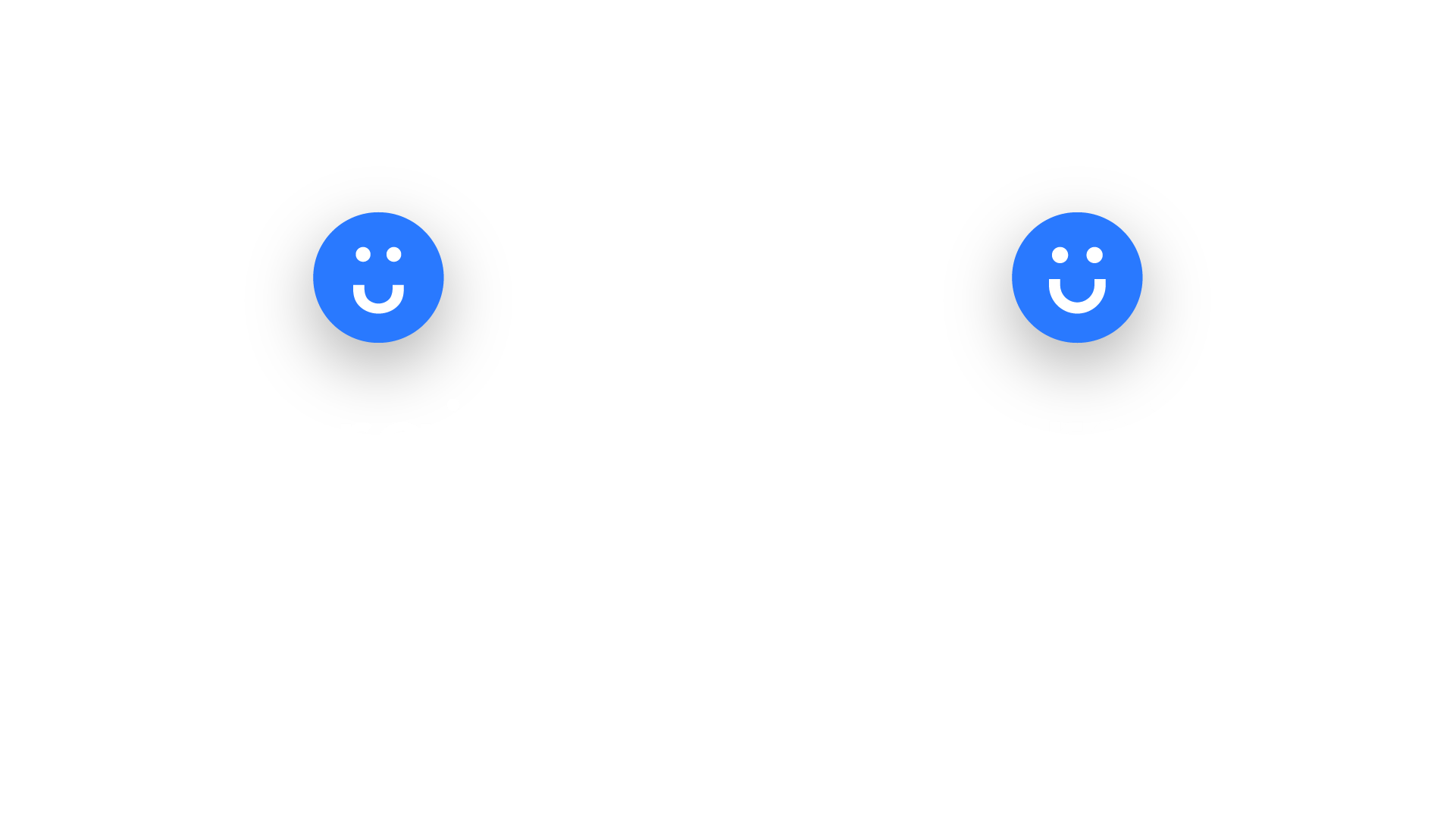 A new brand element inspired by our flexible, modular technology platform; our shapes reflect the notion of building a nonprofit's foundation one piece at a time.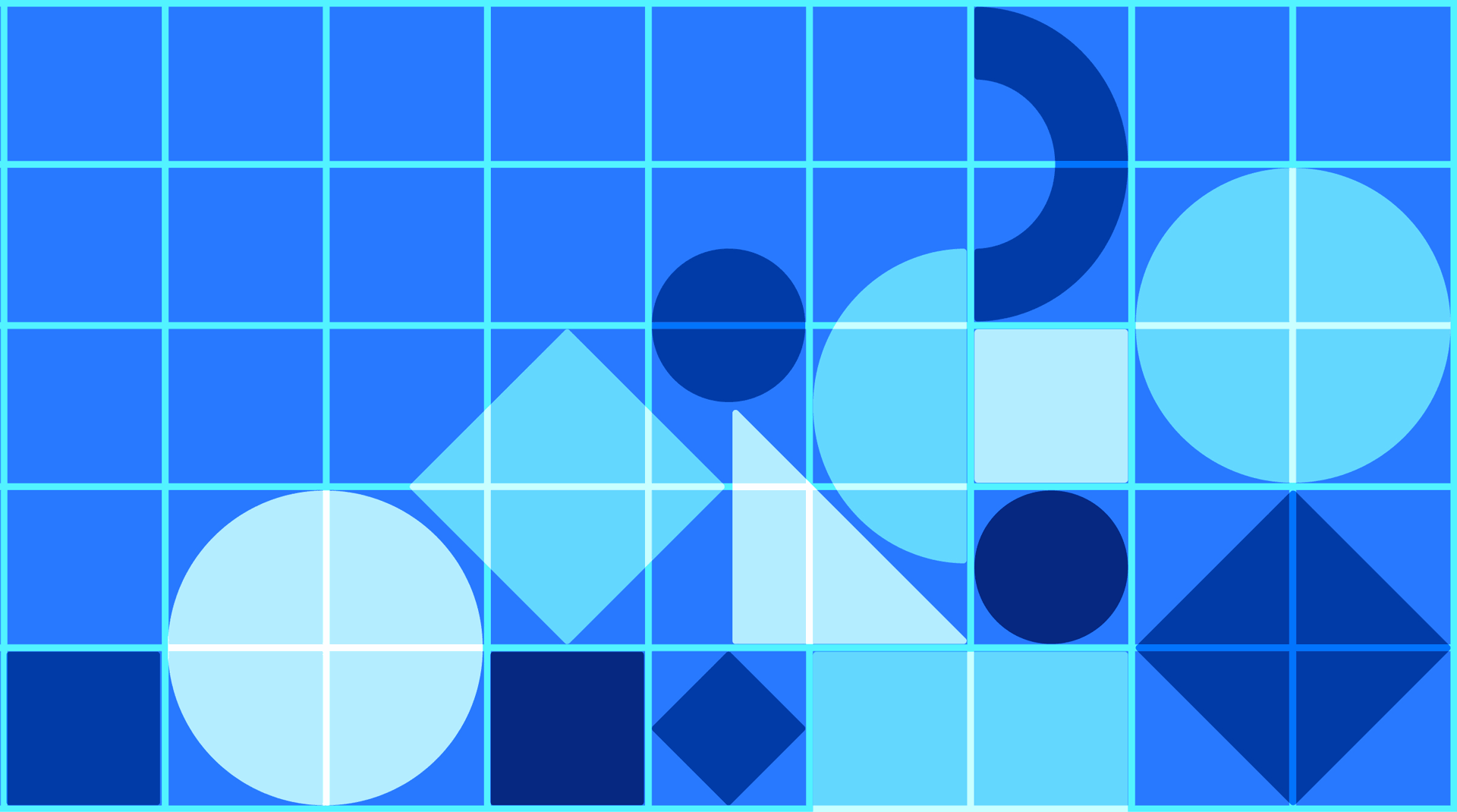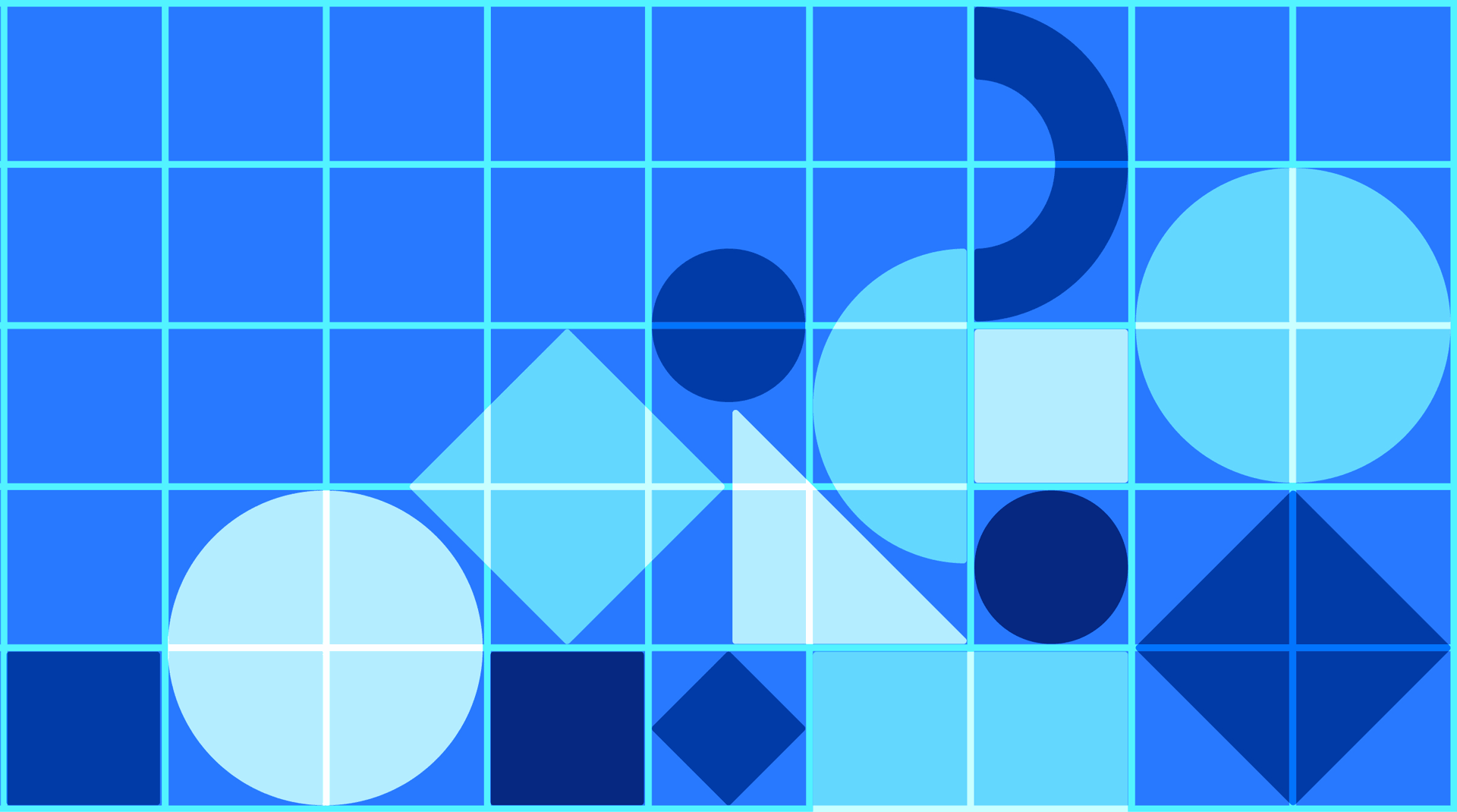 Blue, blue, blue. We doubled down on Funraise blue for a more focused palette that is distinct from our competitors.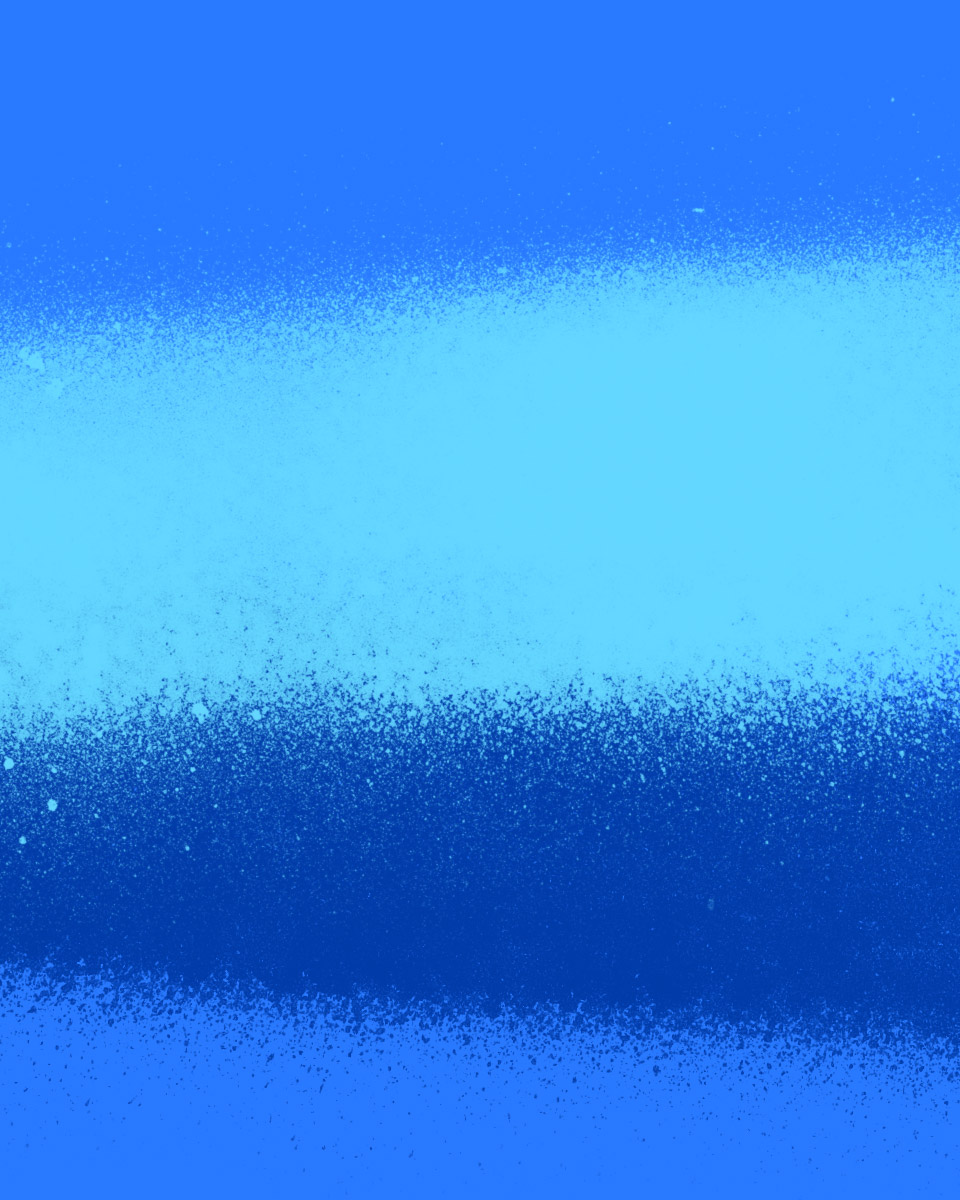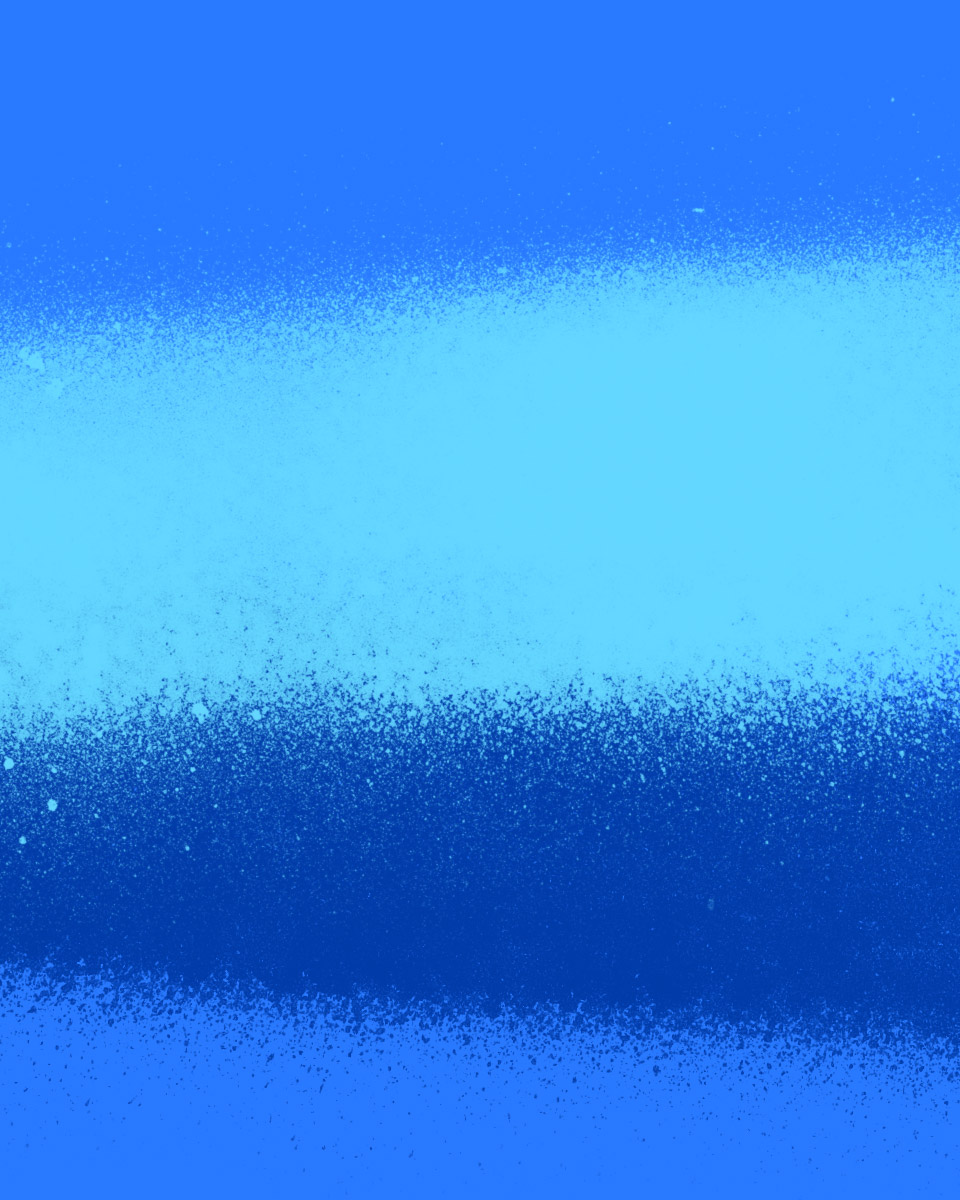 Texture
A nod to our grassroots nonprofit grit.
Typography
Moving away from default fonts, we chose a type family that is robust and a little eccentric. An additional brush script is also available for small surprises.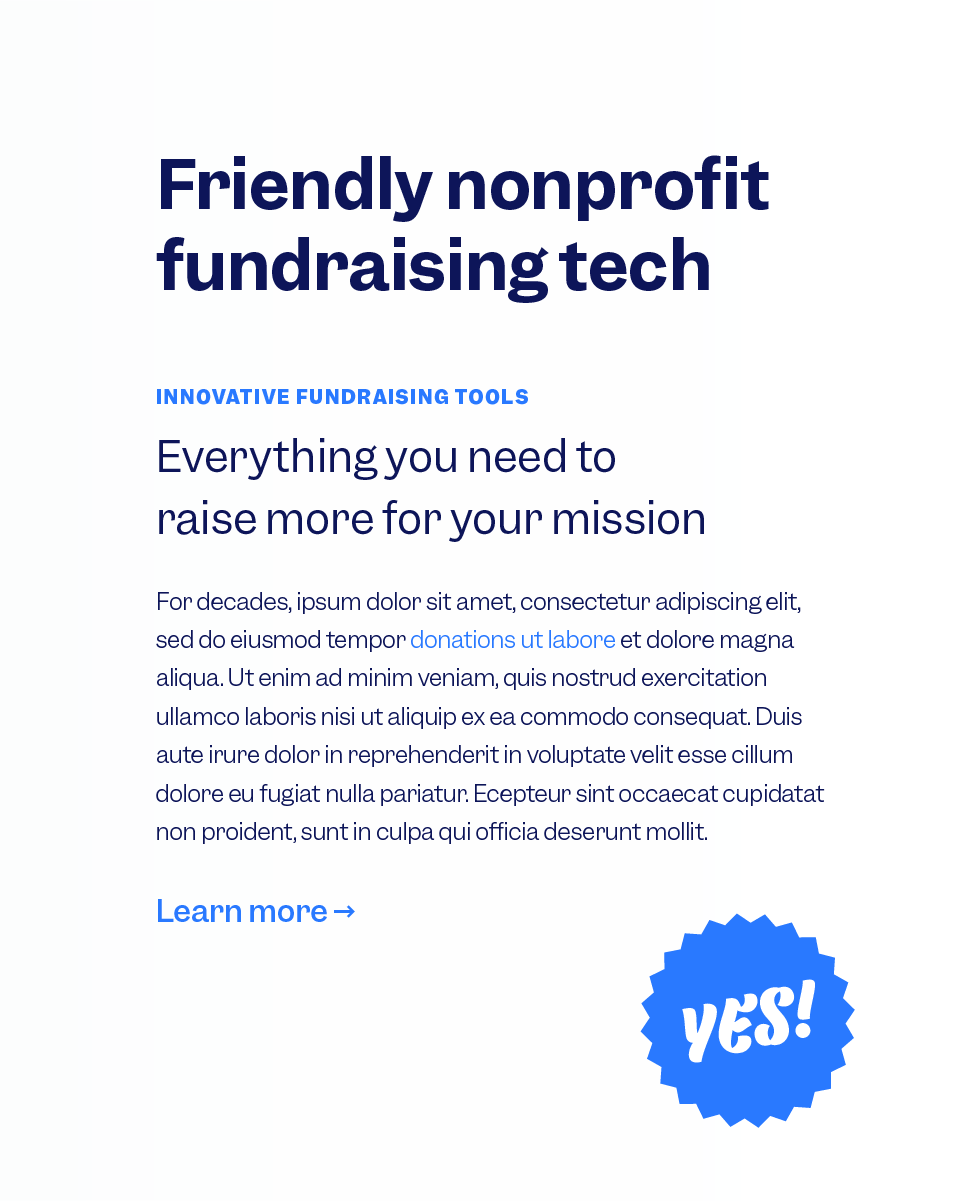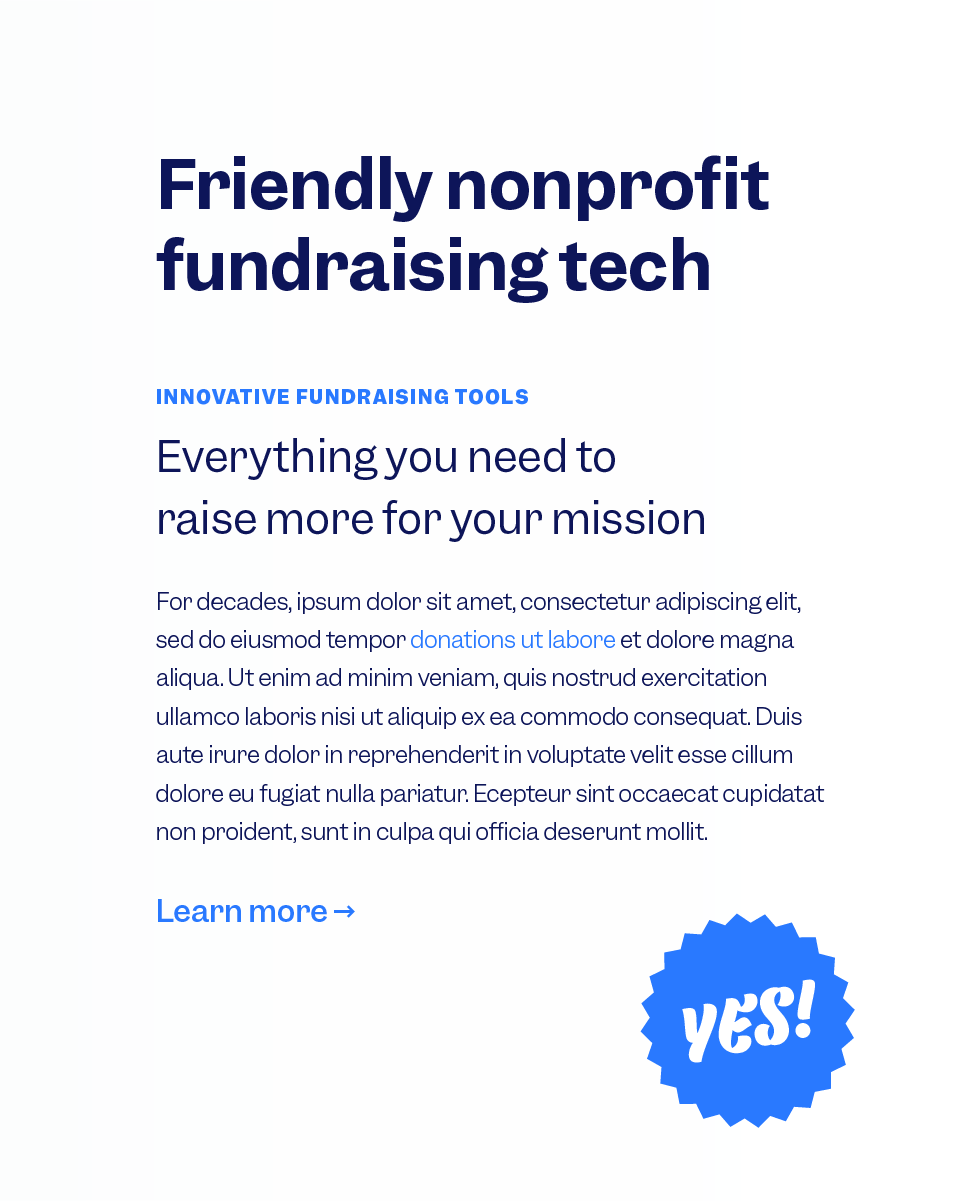 Secondary colors are used to distinguish categories such as features, and are used throughout the Funraise platform and our feature icons.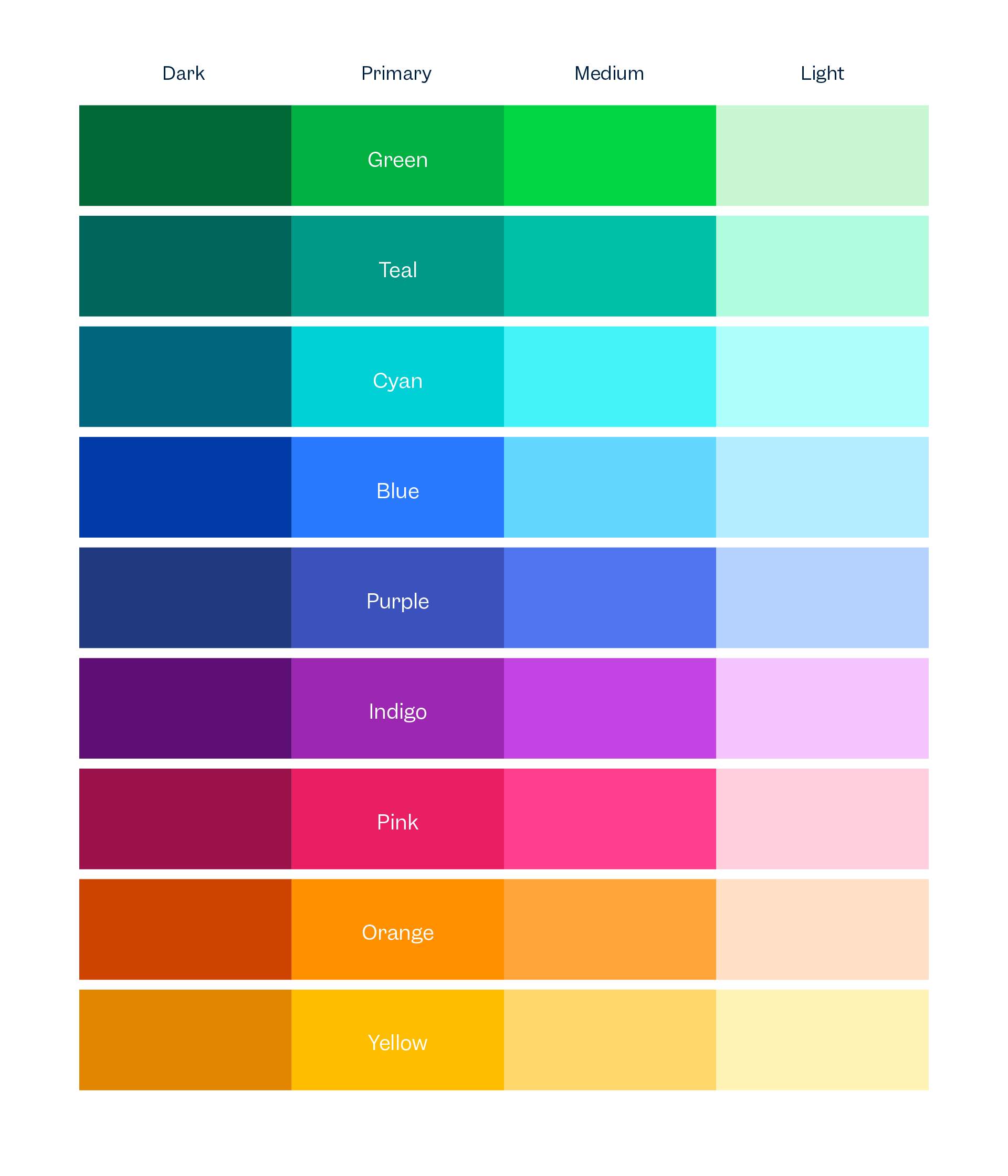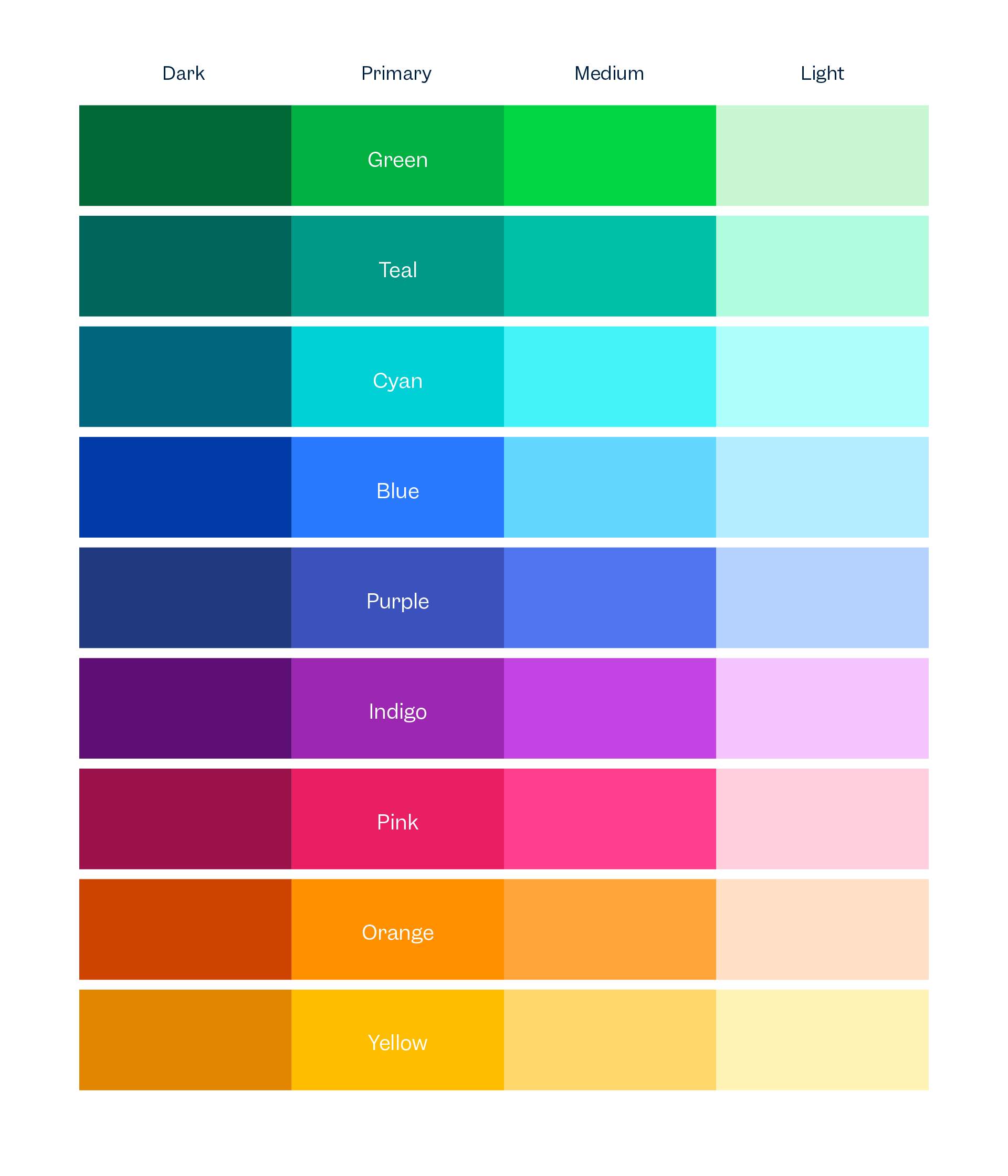 The primary place that our audience meets us, our website shows off our product and connects with nonprofit people with landing pages and relevant resources.
Feature Pages & Product Imagery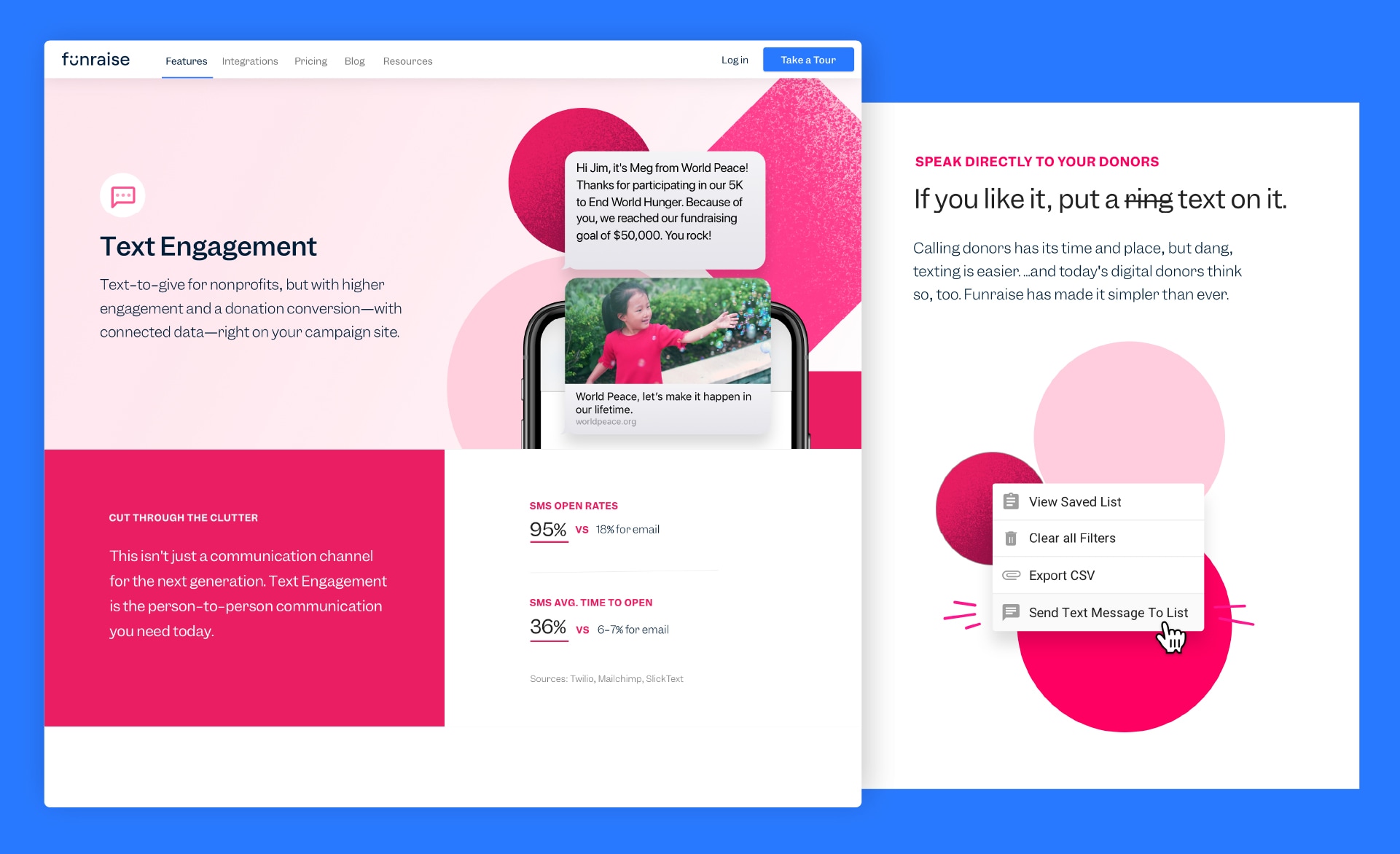 Nonprofit Cause Landing Pages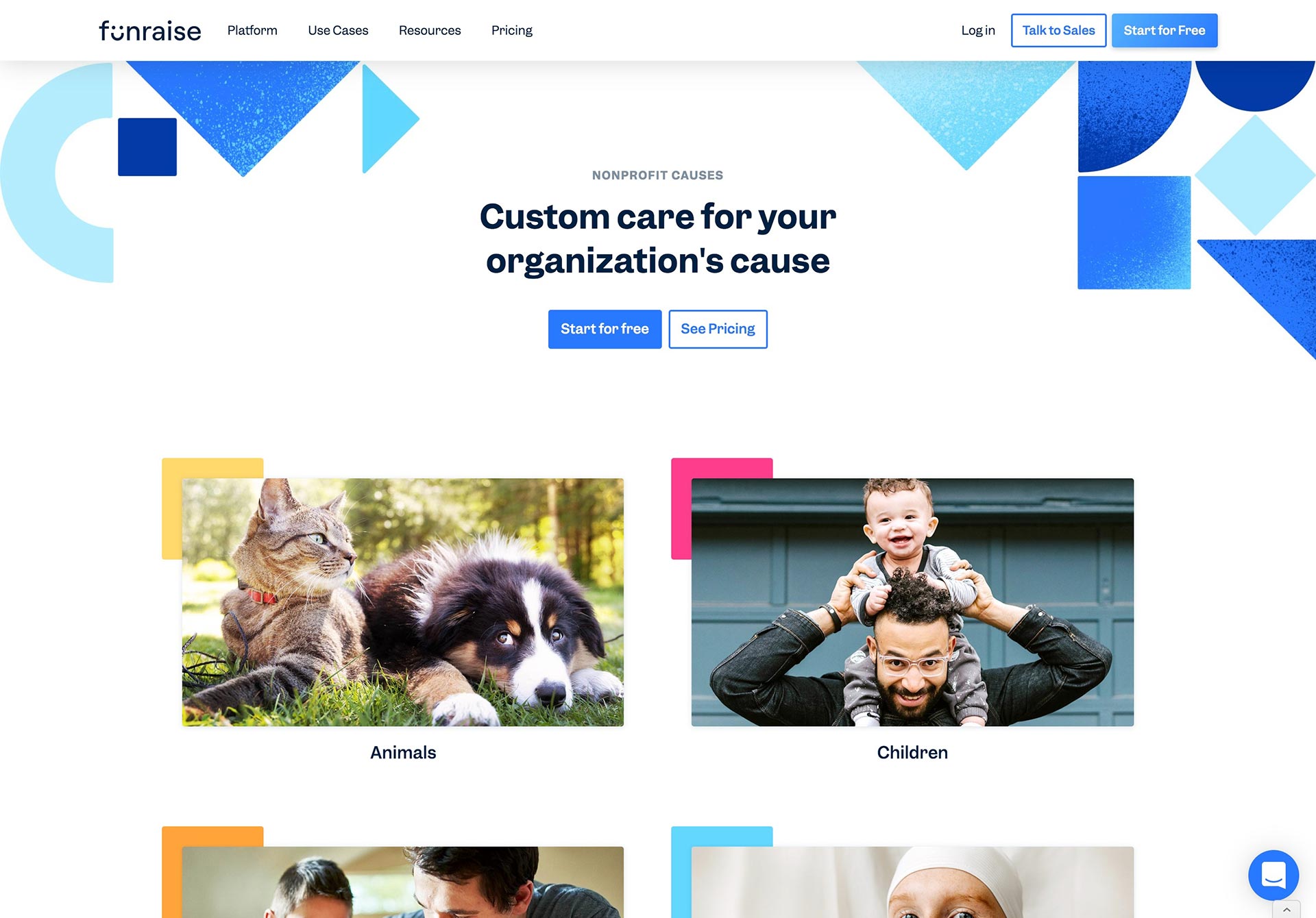 Funraise Blog & Content Marketing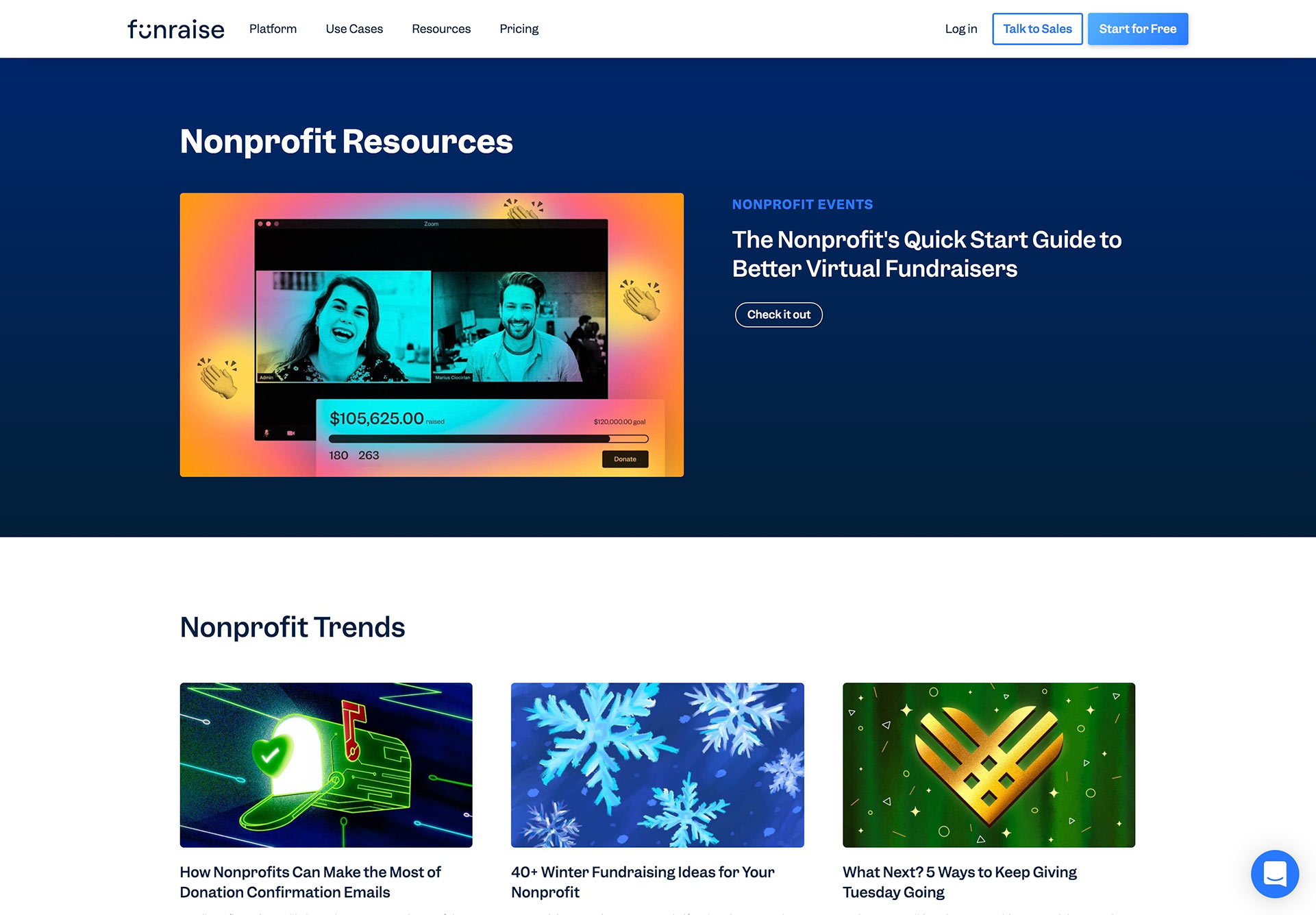 Search, display, and social ads aim to keep Funraise top-of-mind for nonprofit professionals.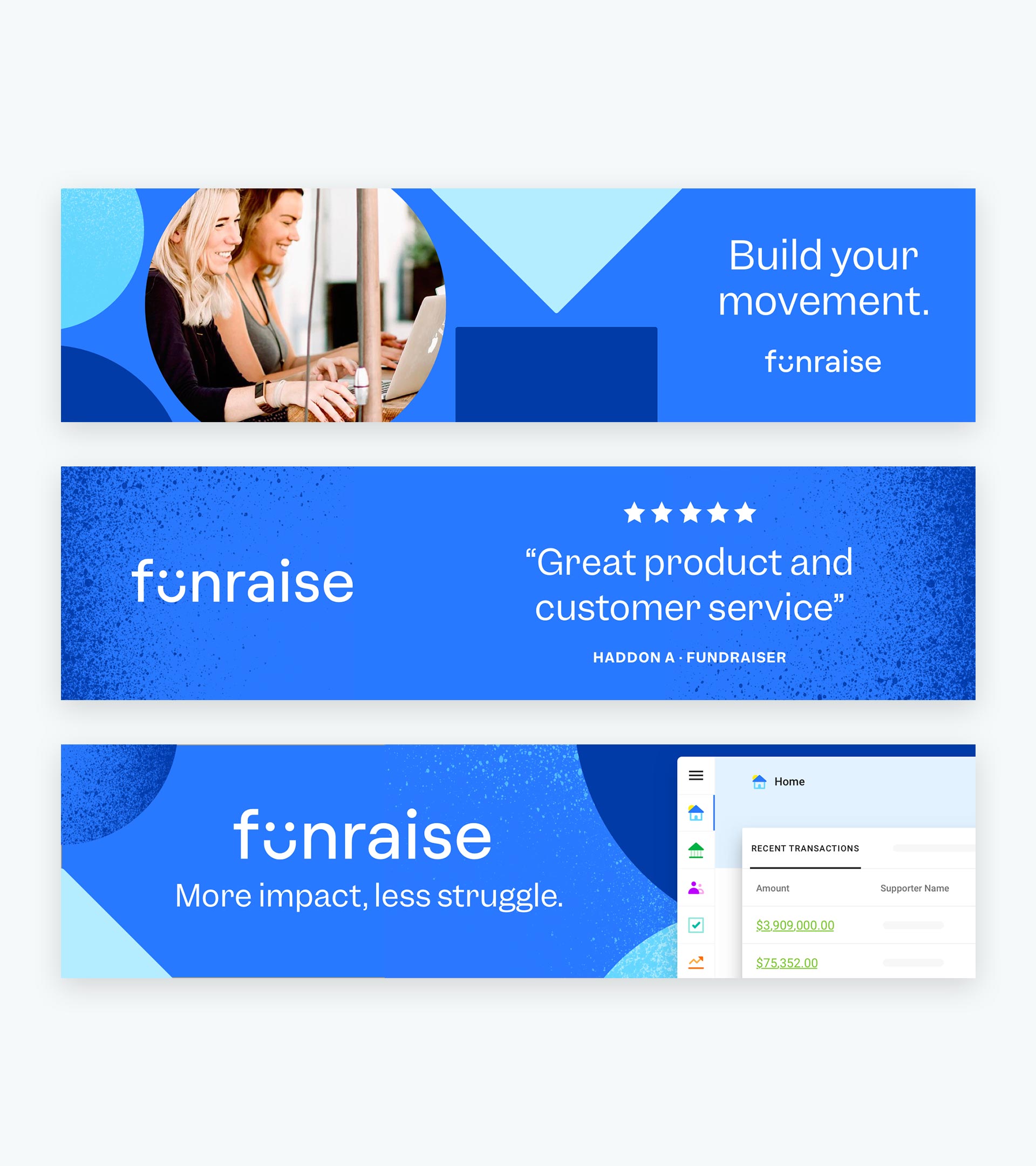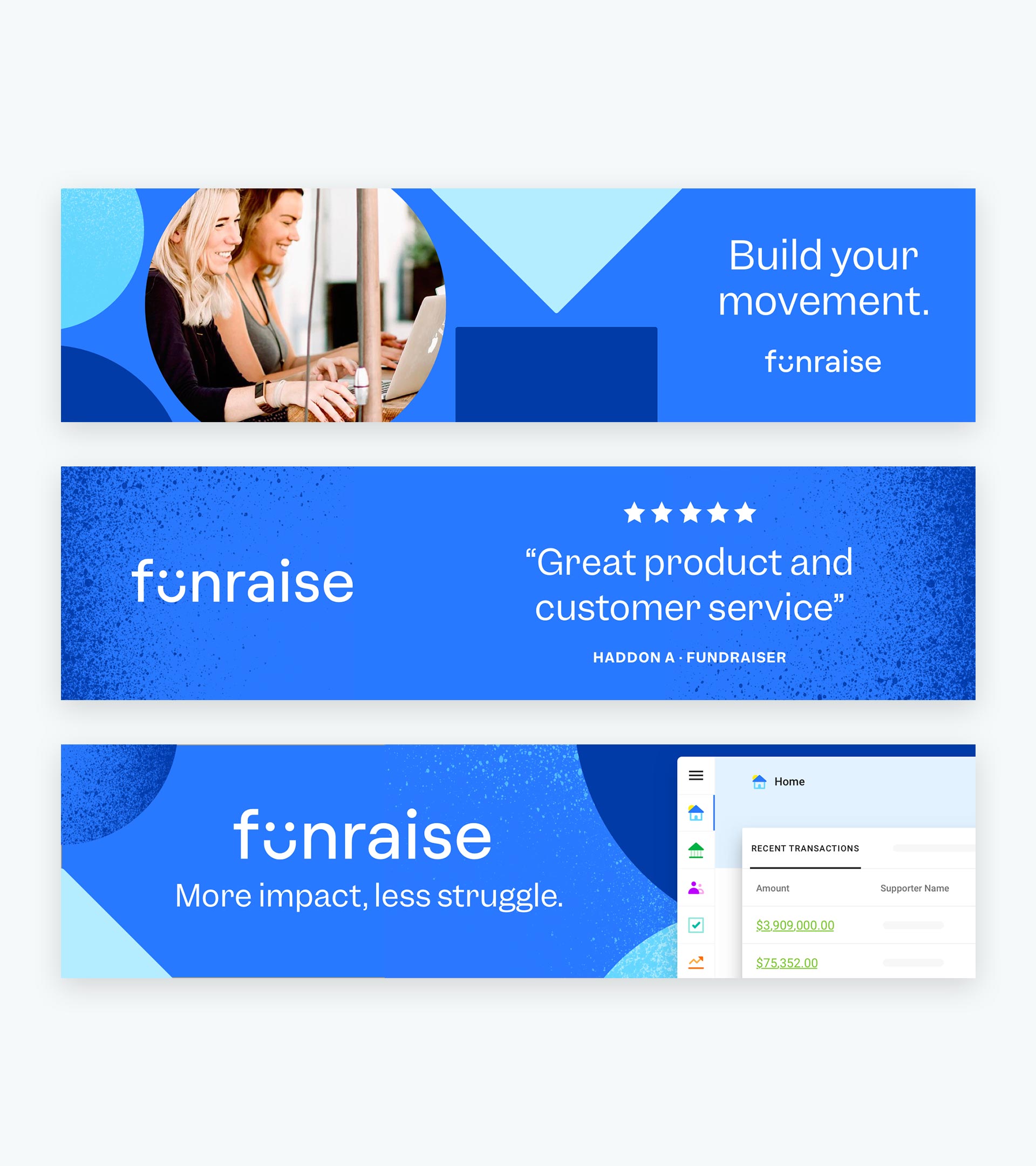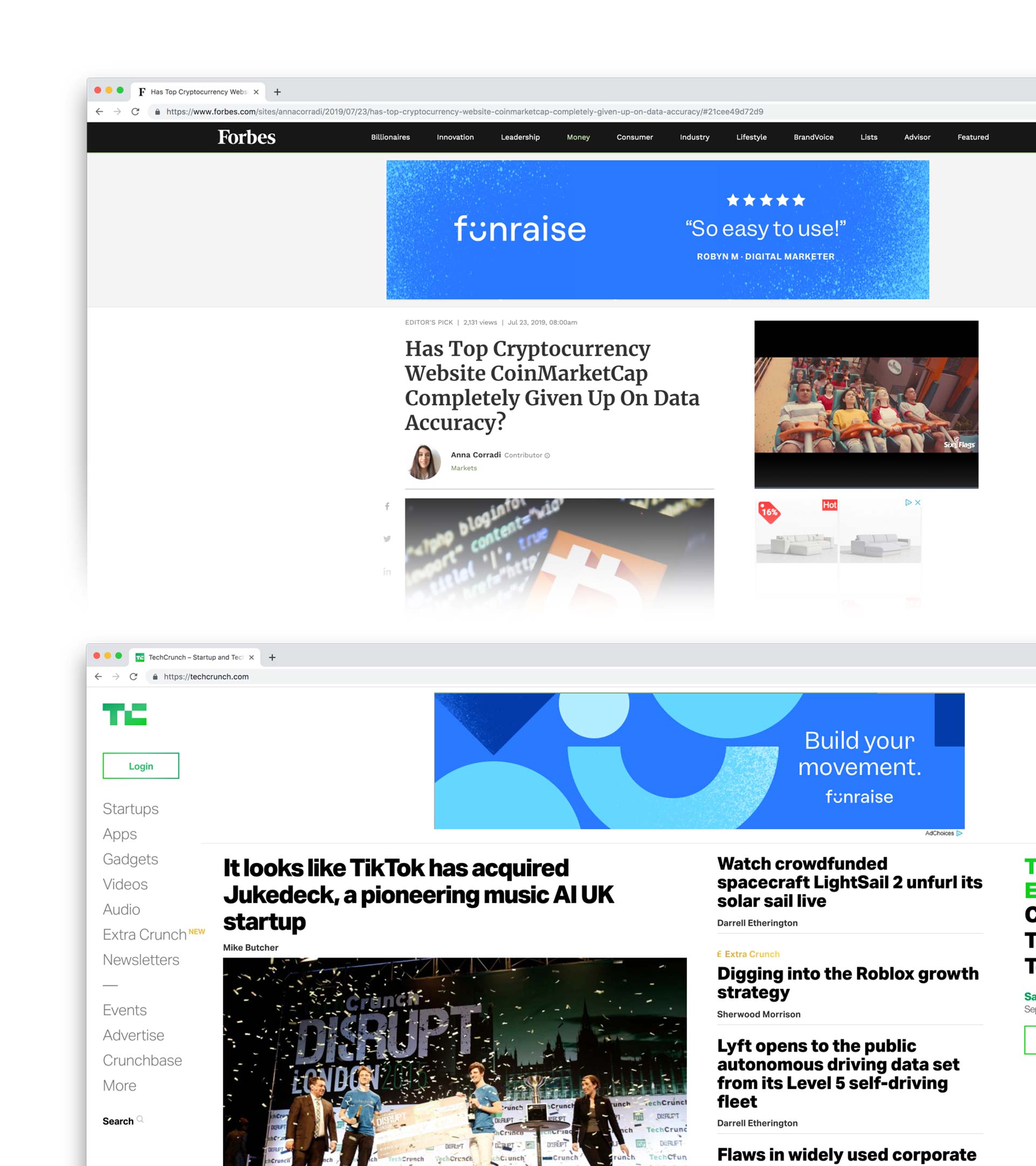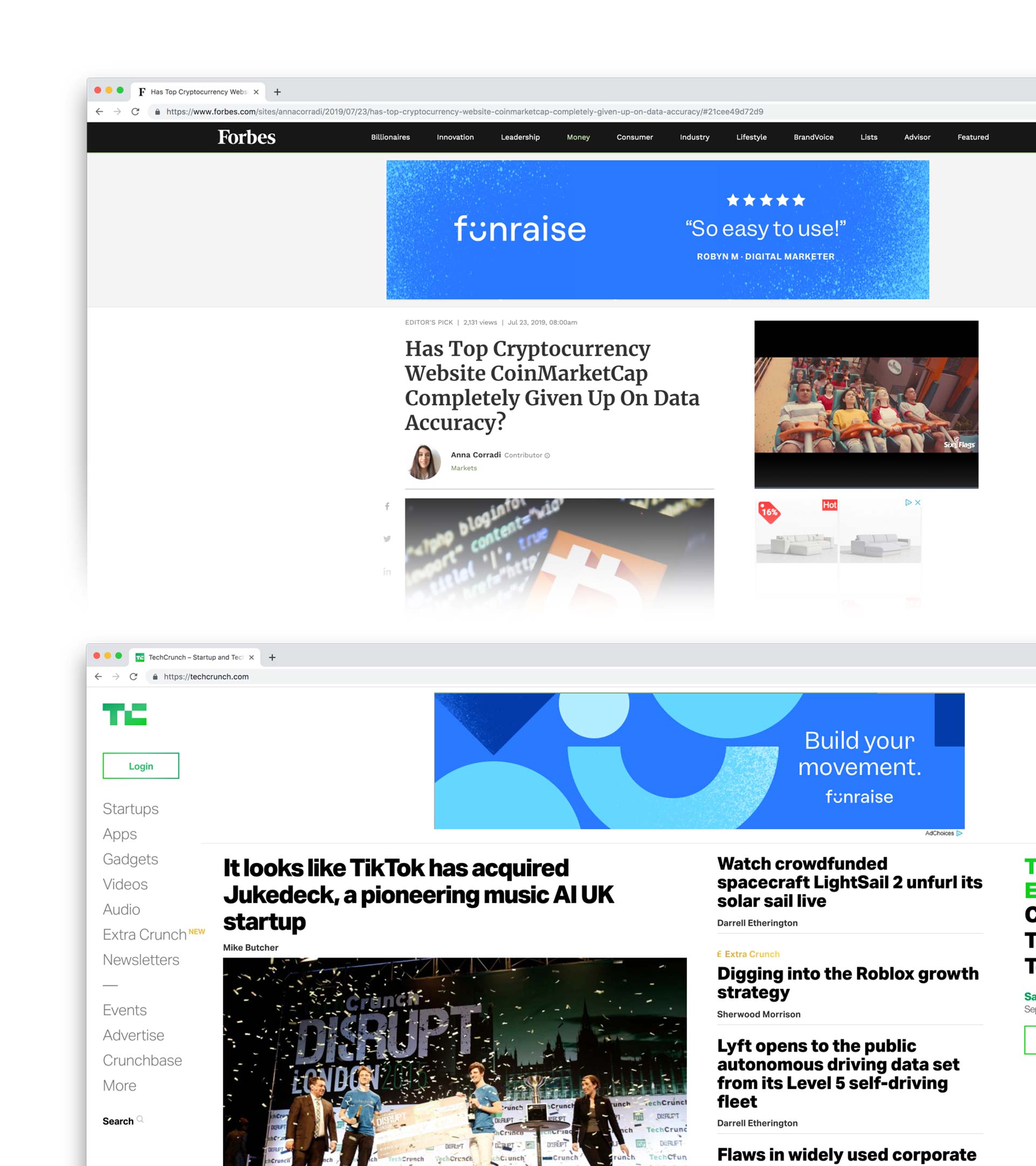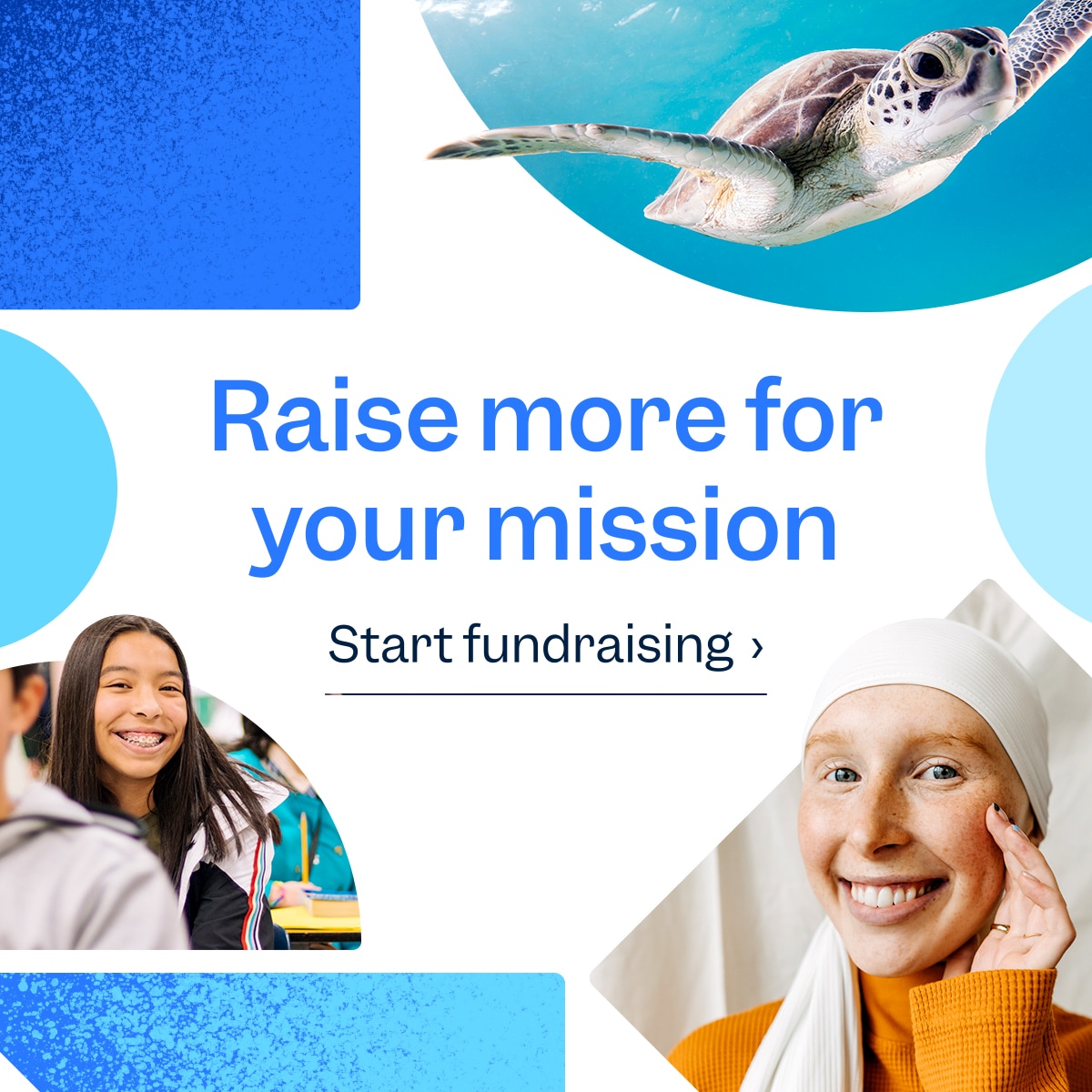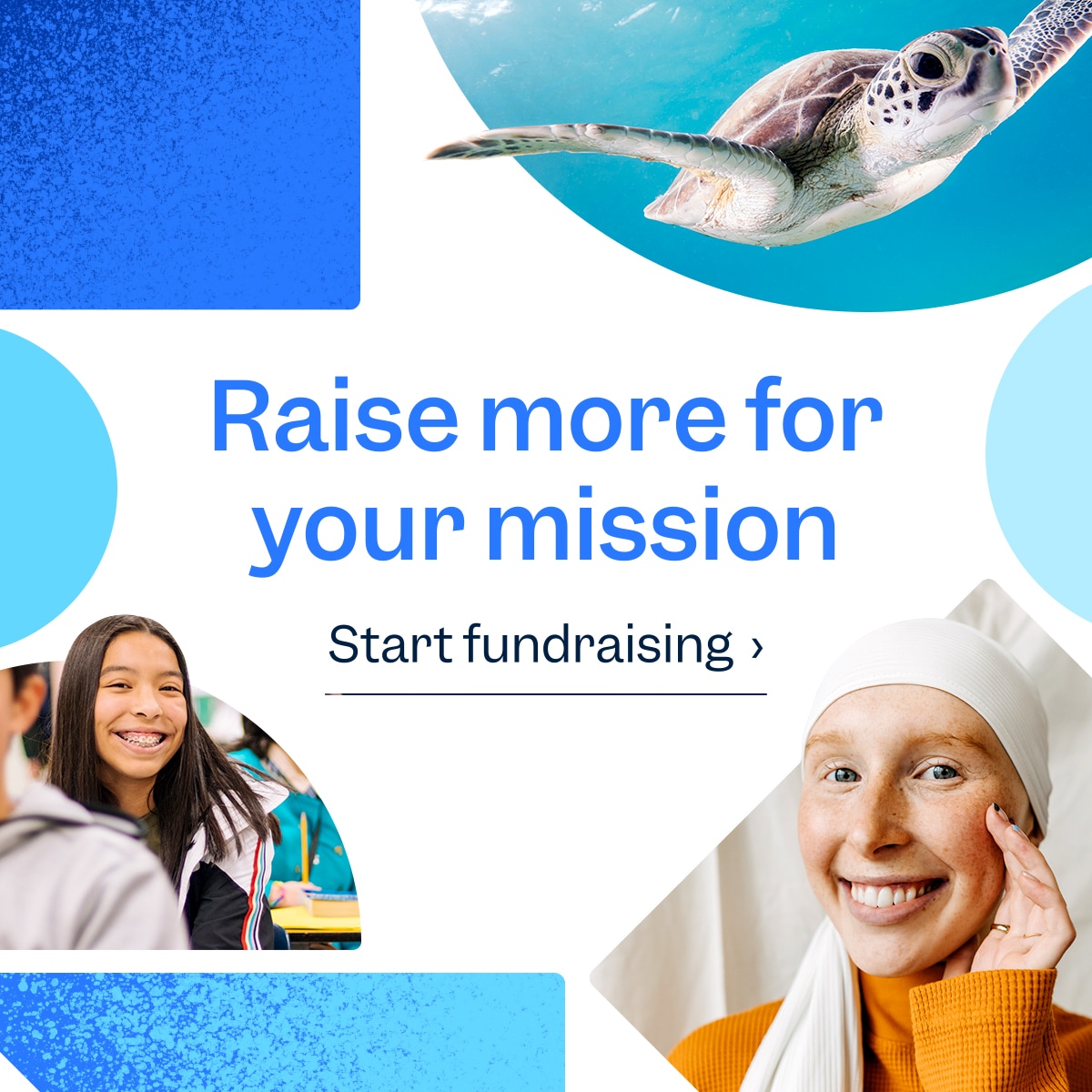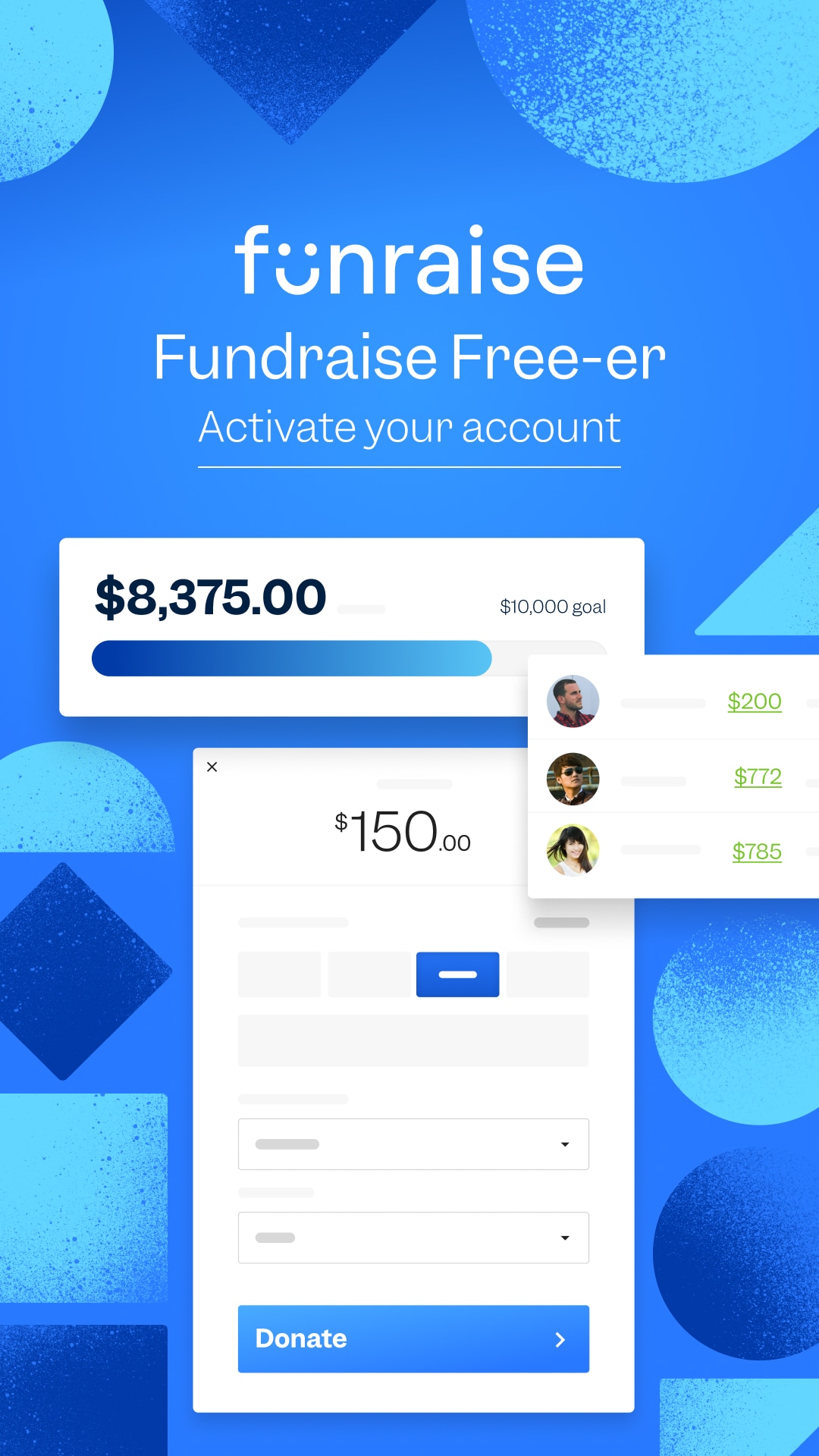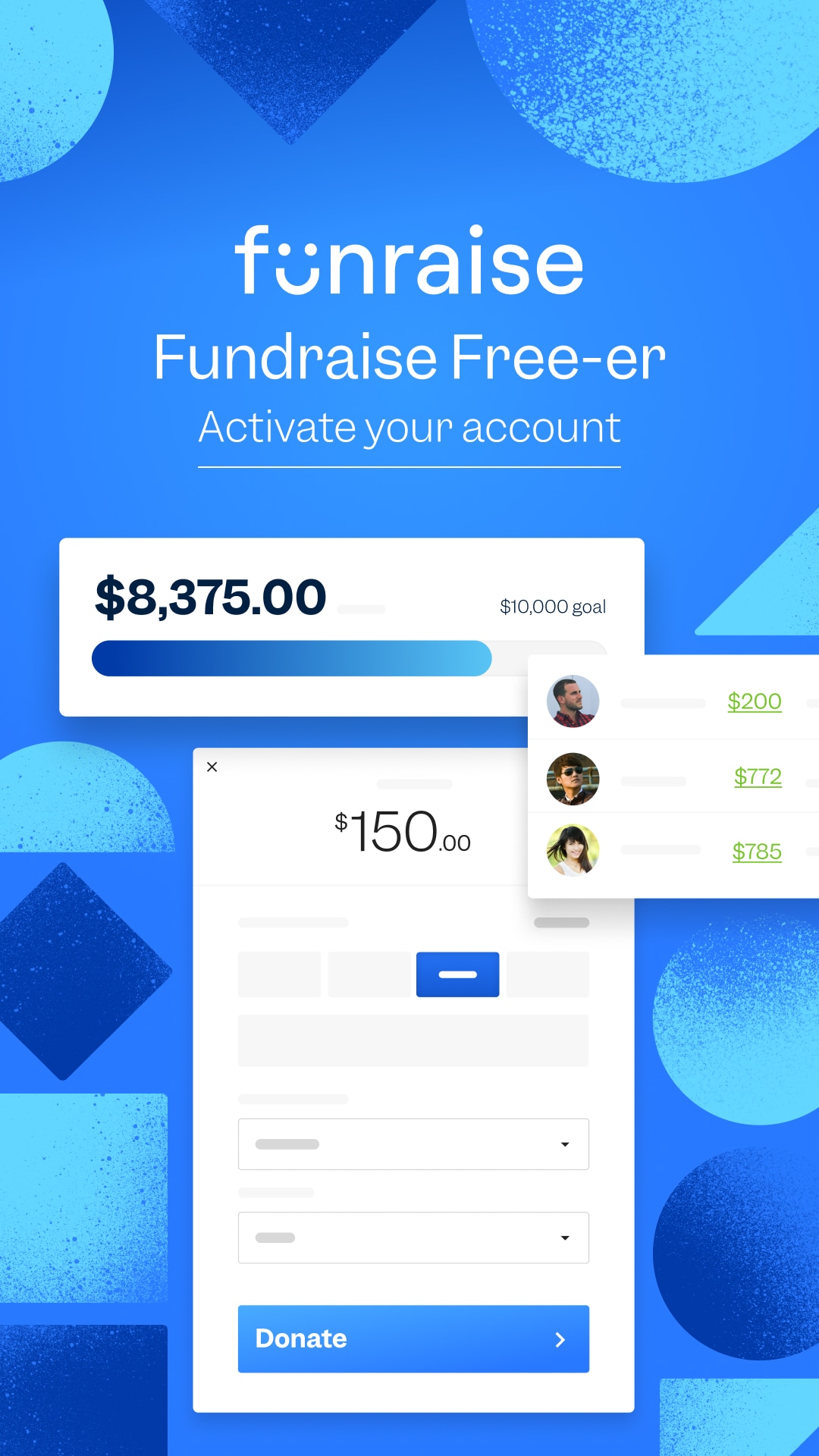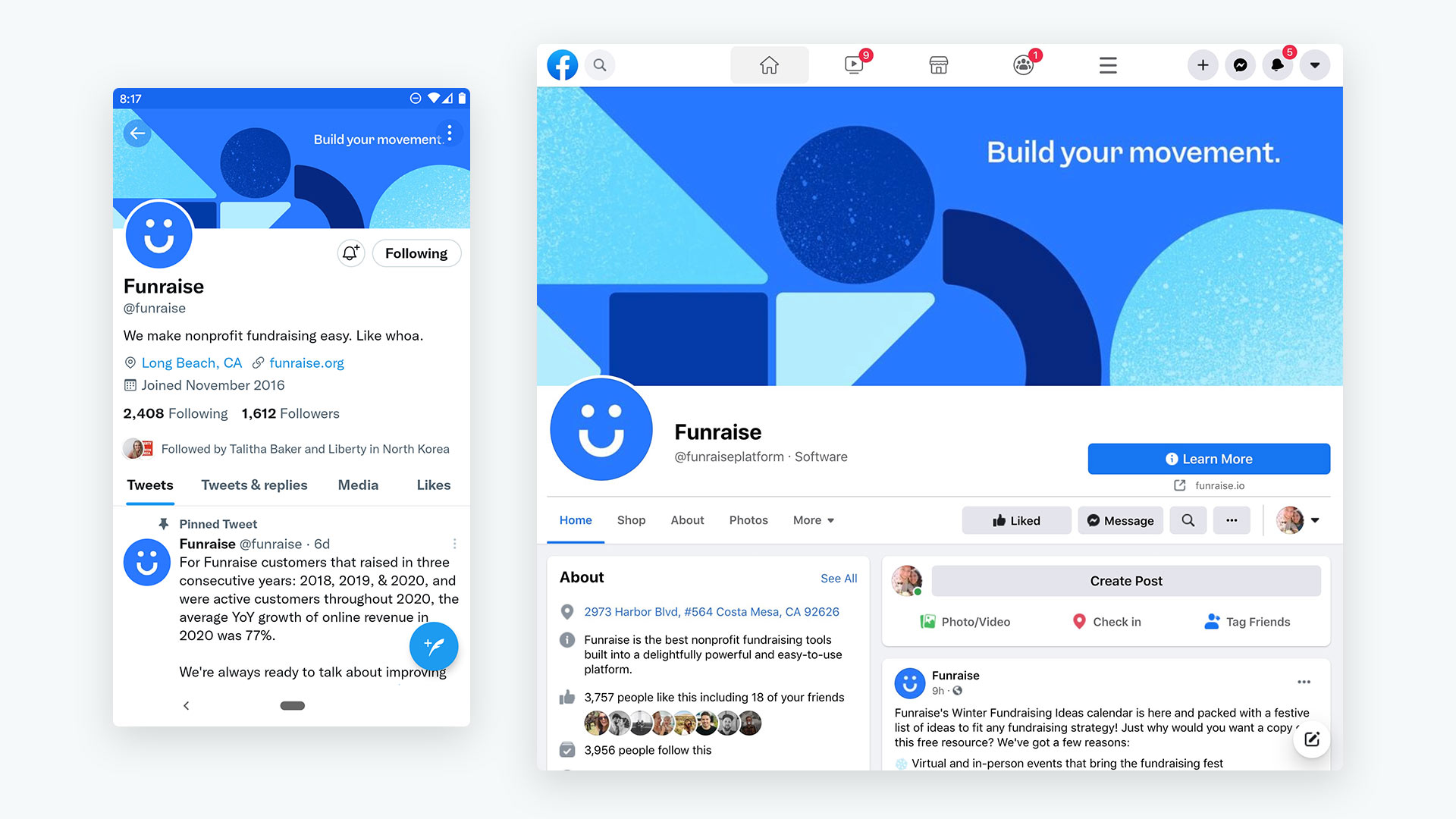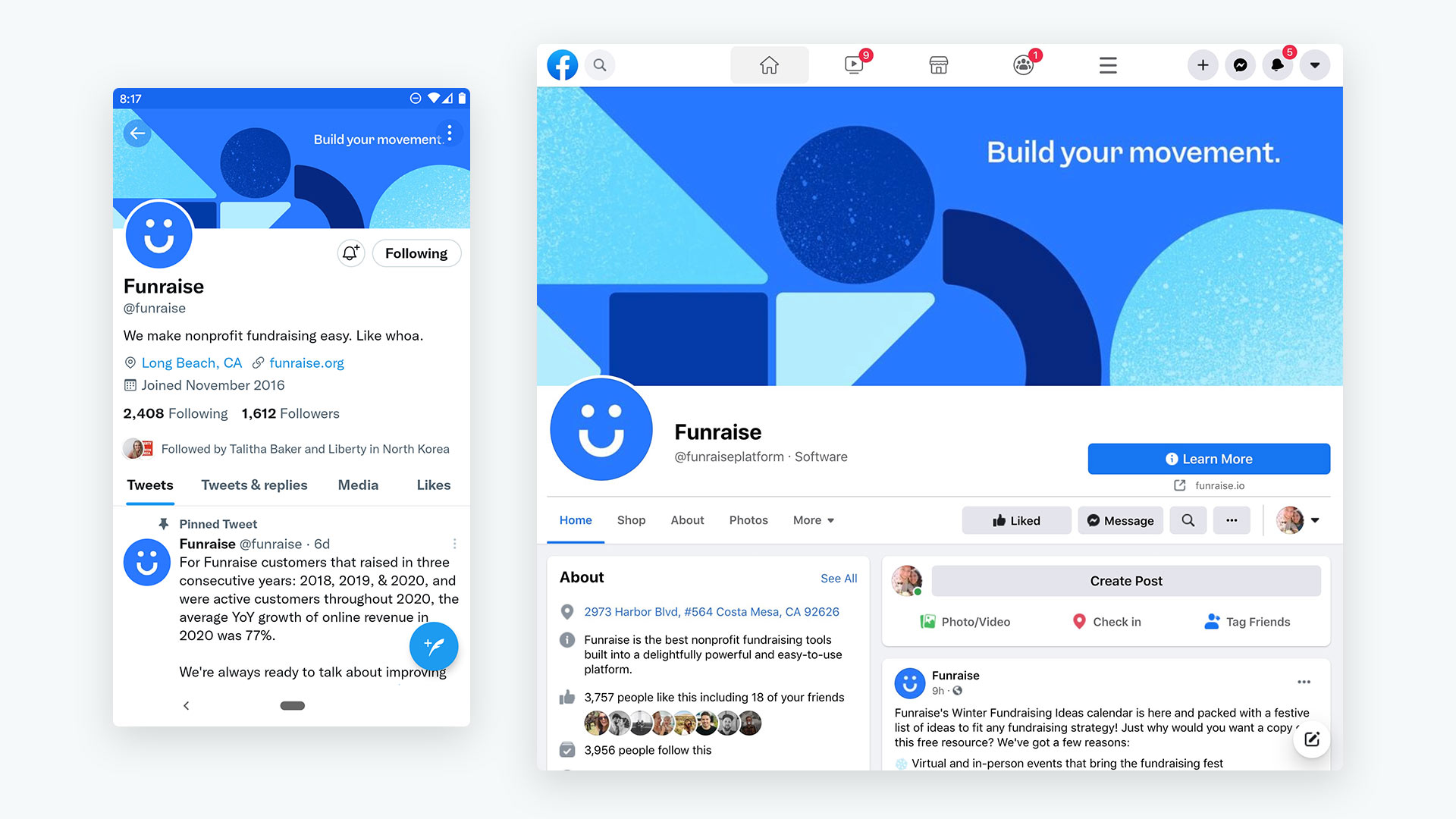 Tangible touchpoints for Funraise team members, customers, and event attendees.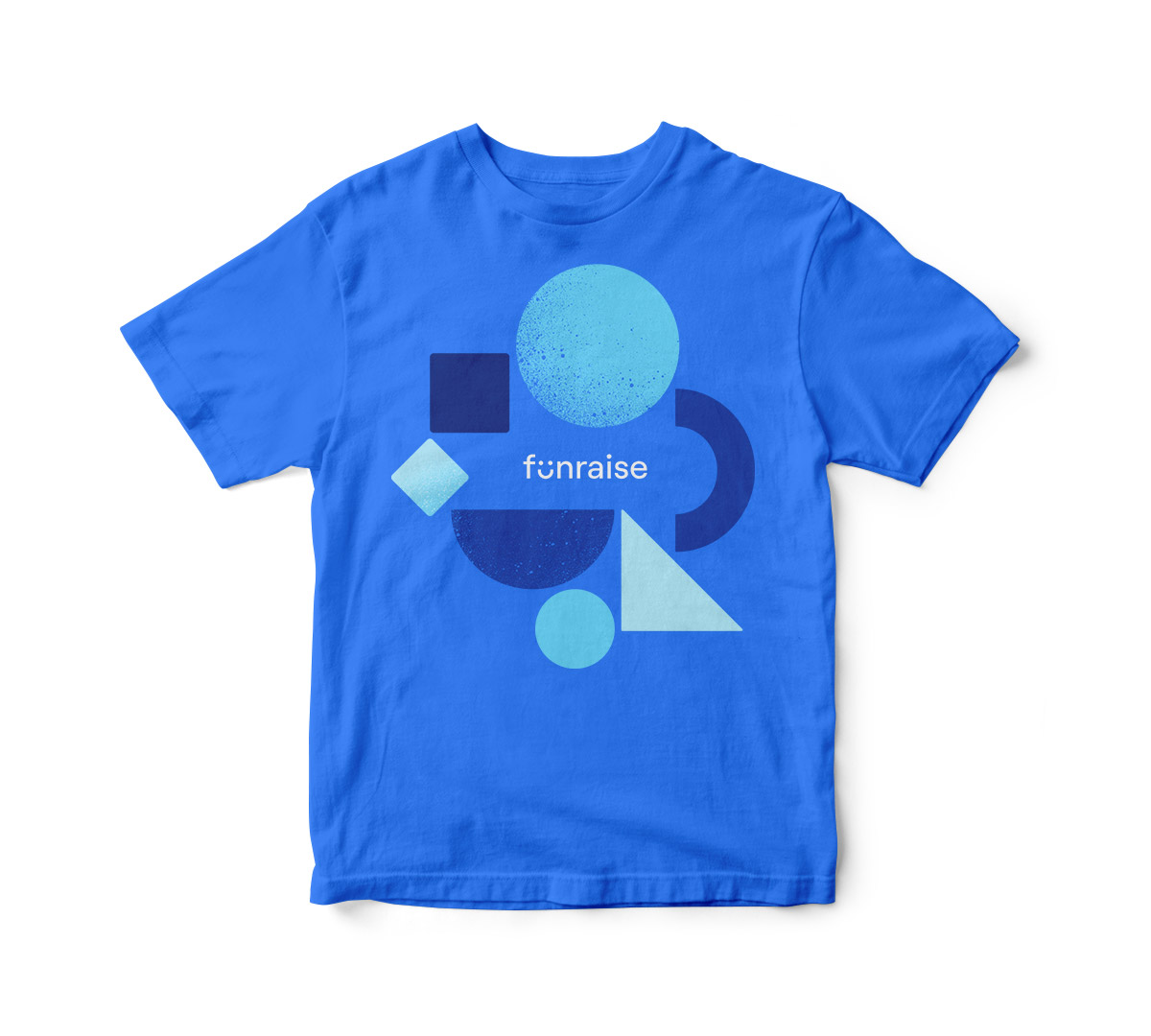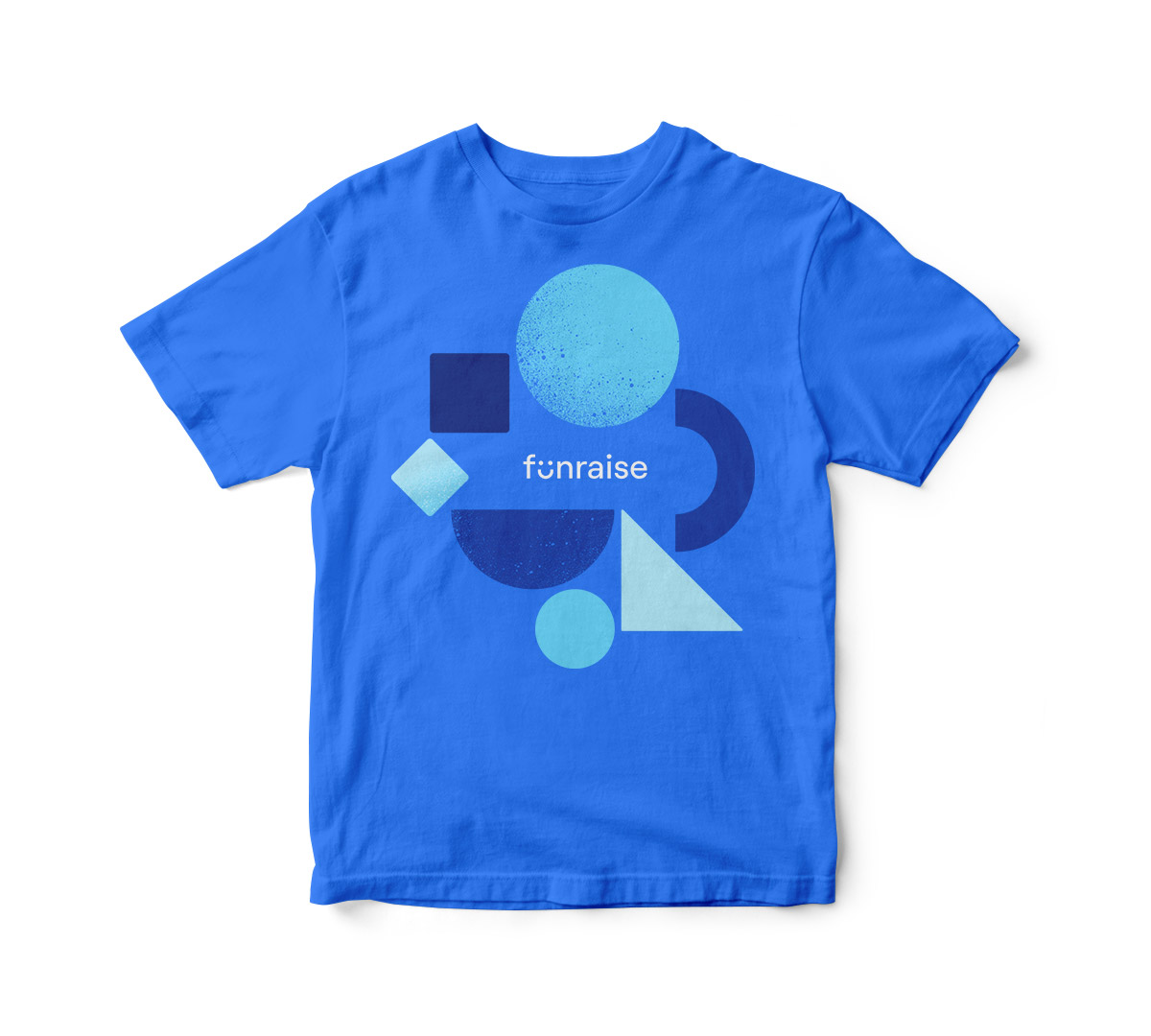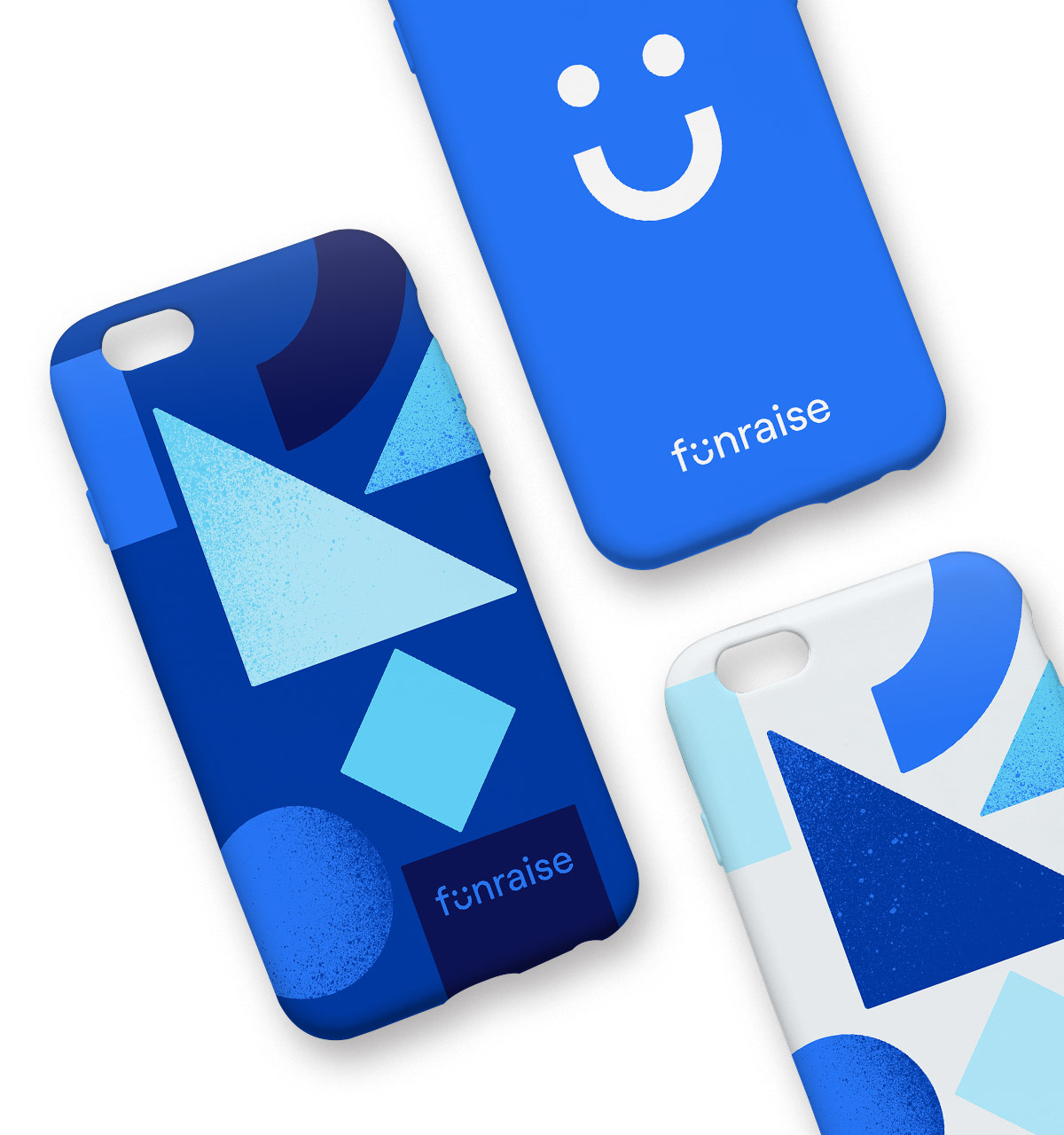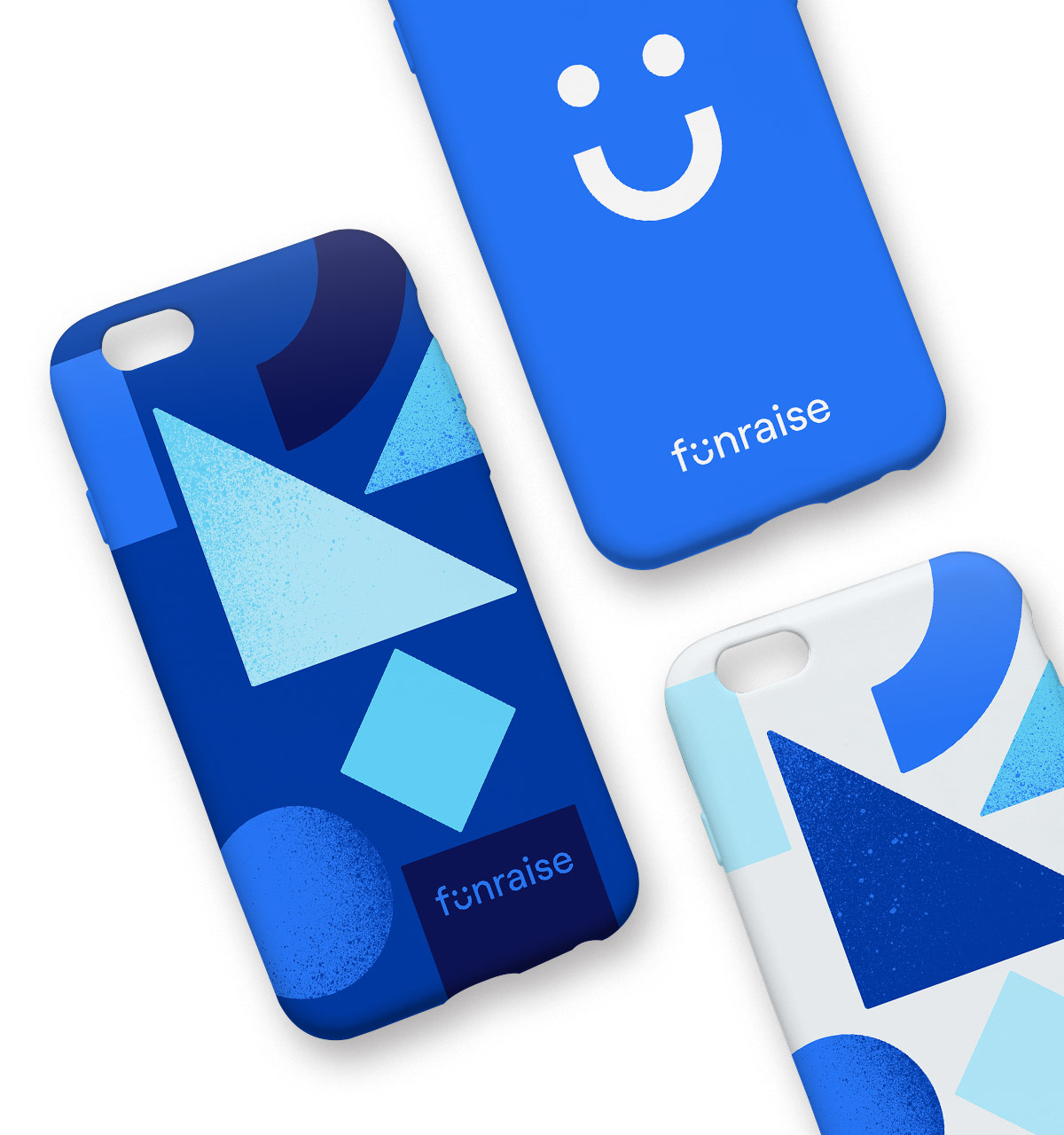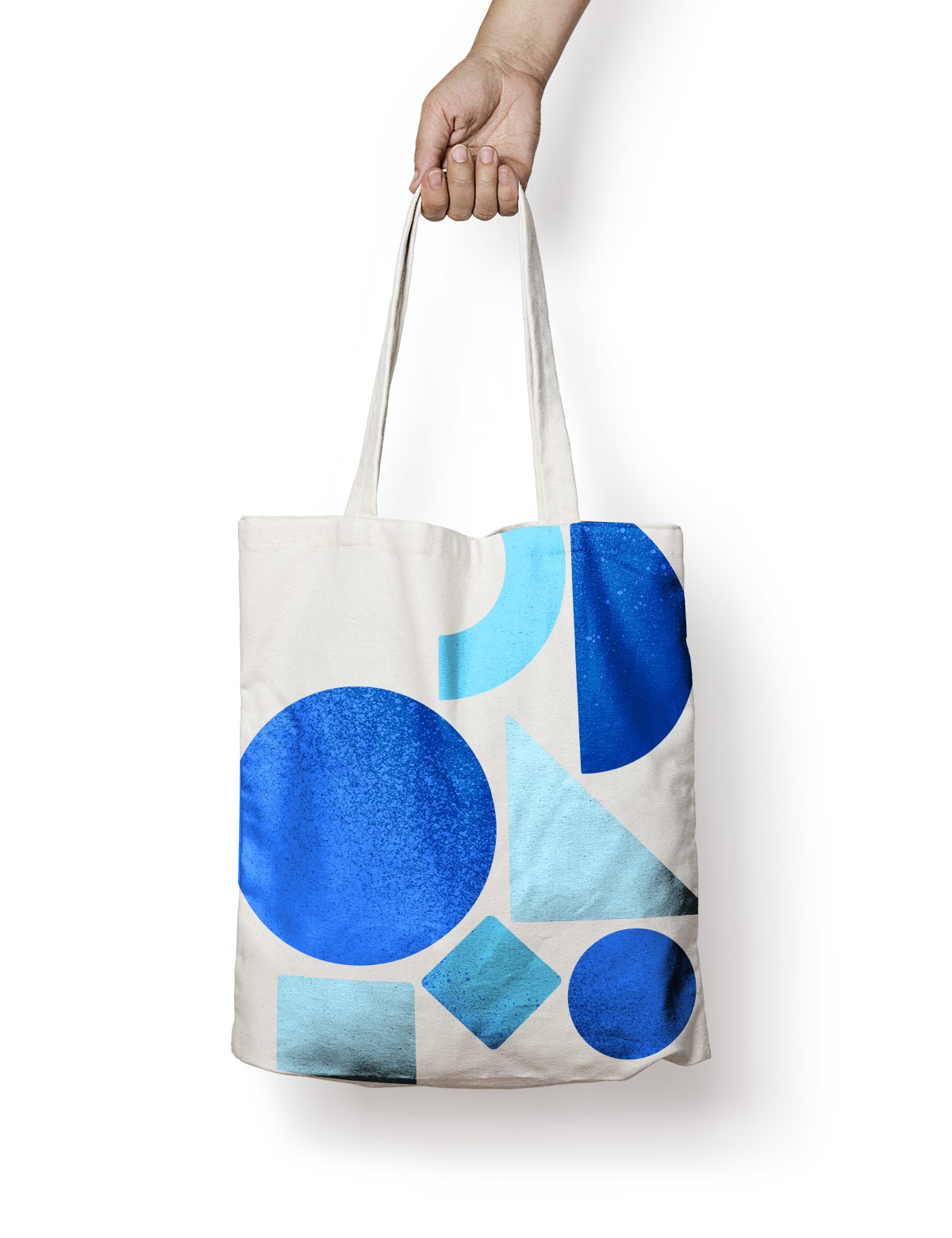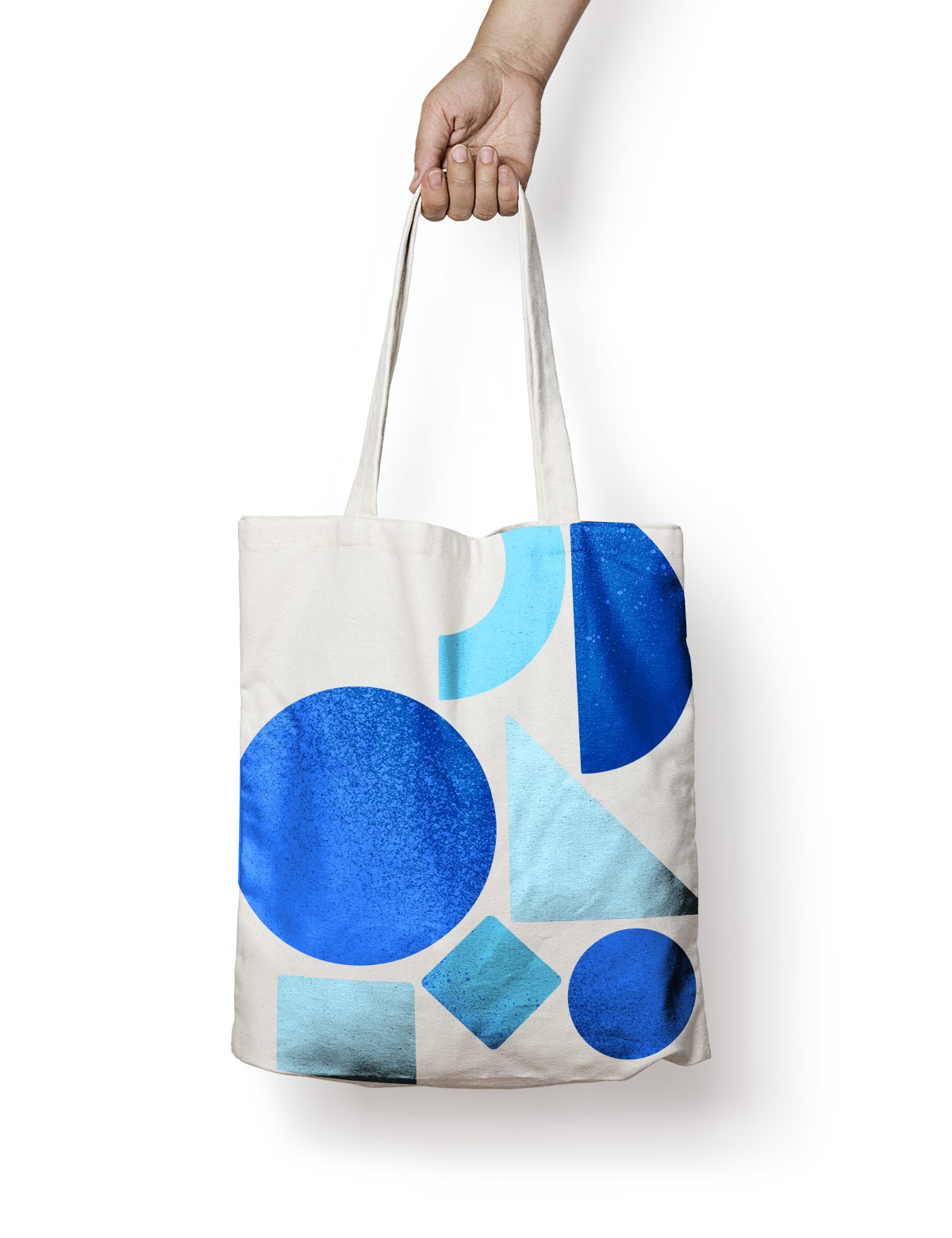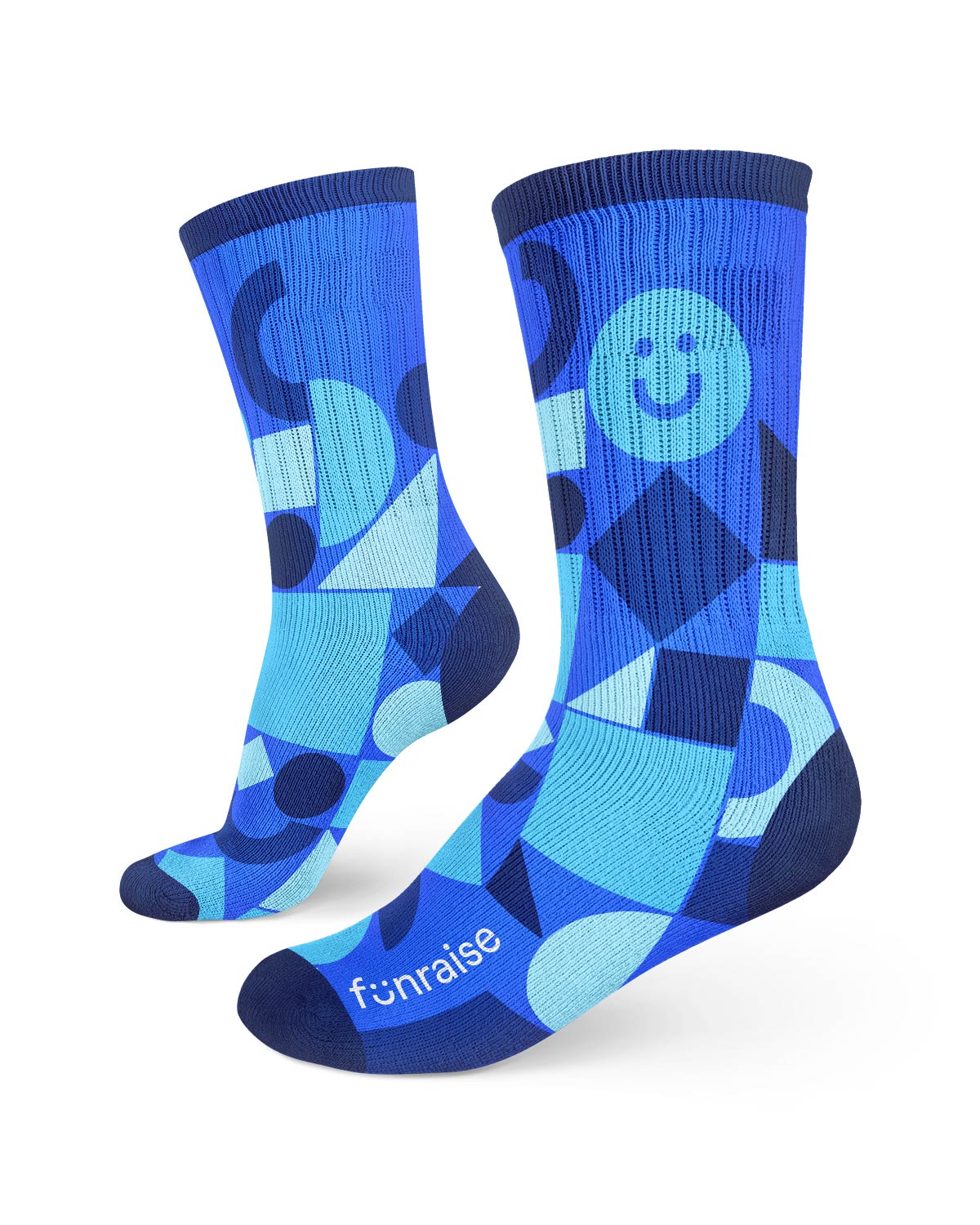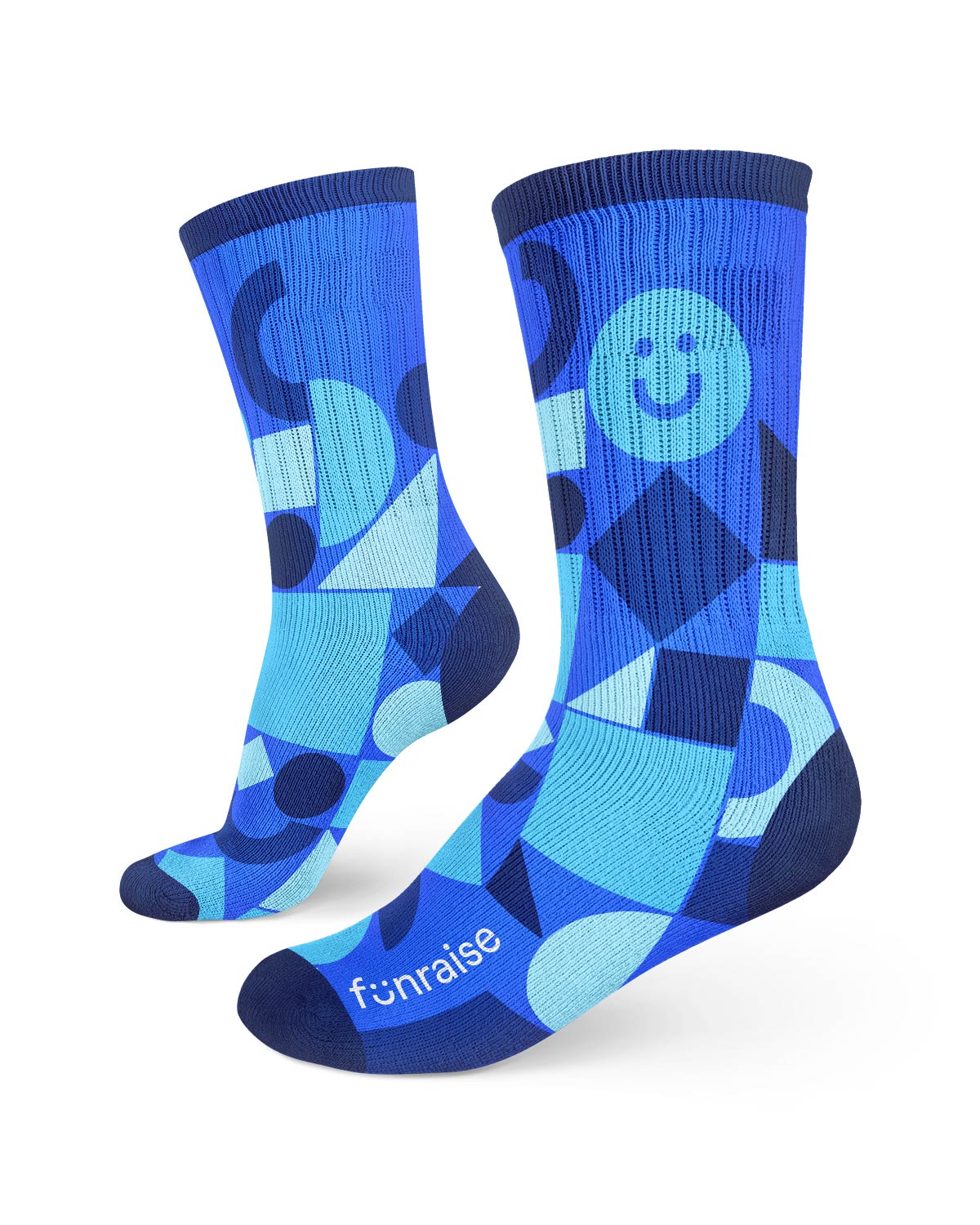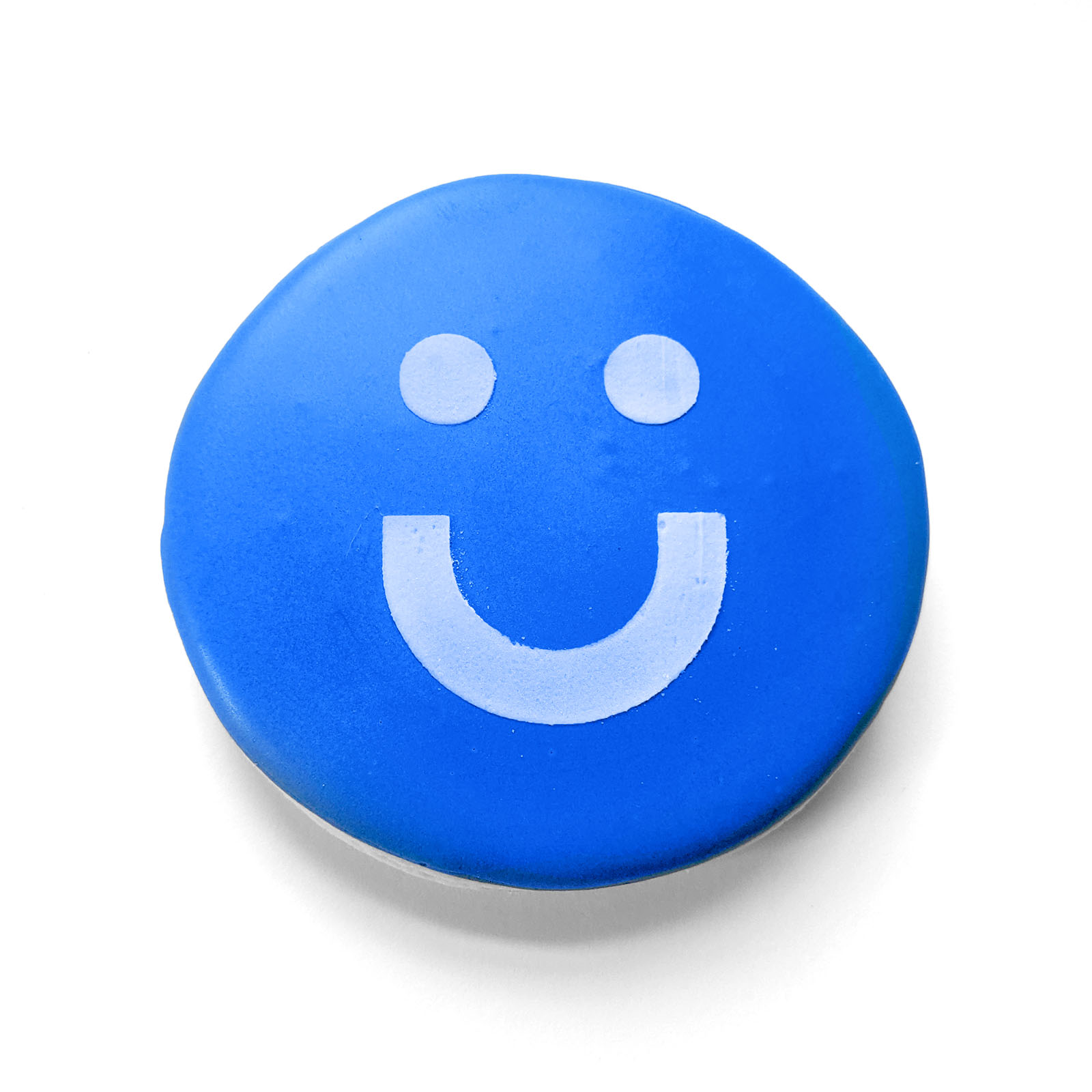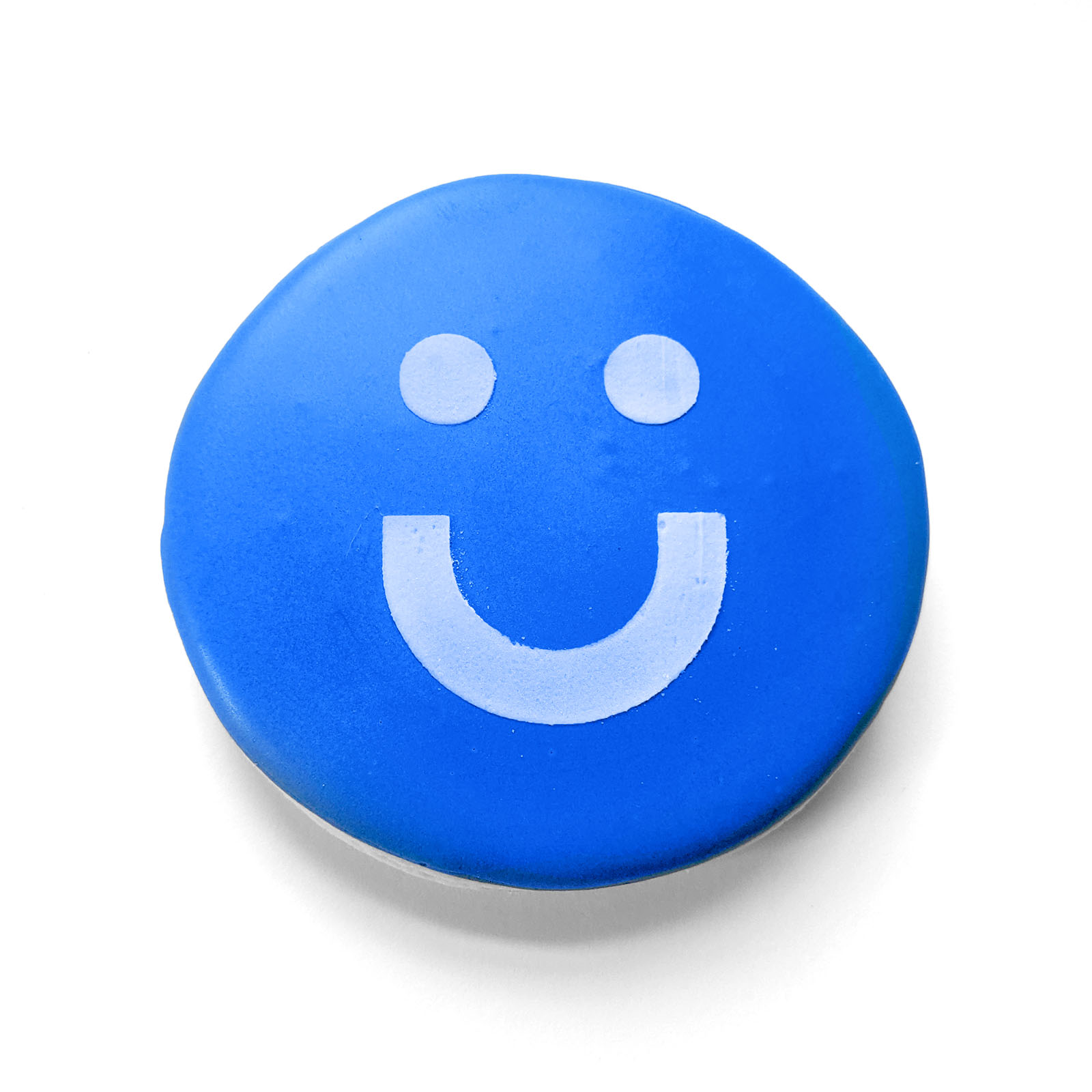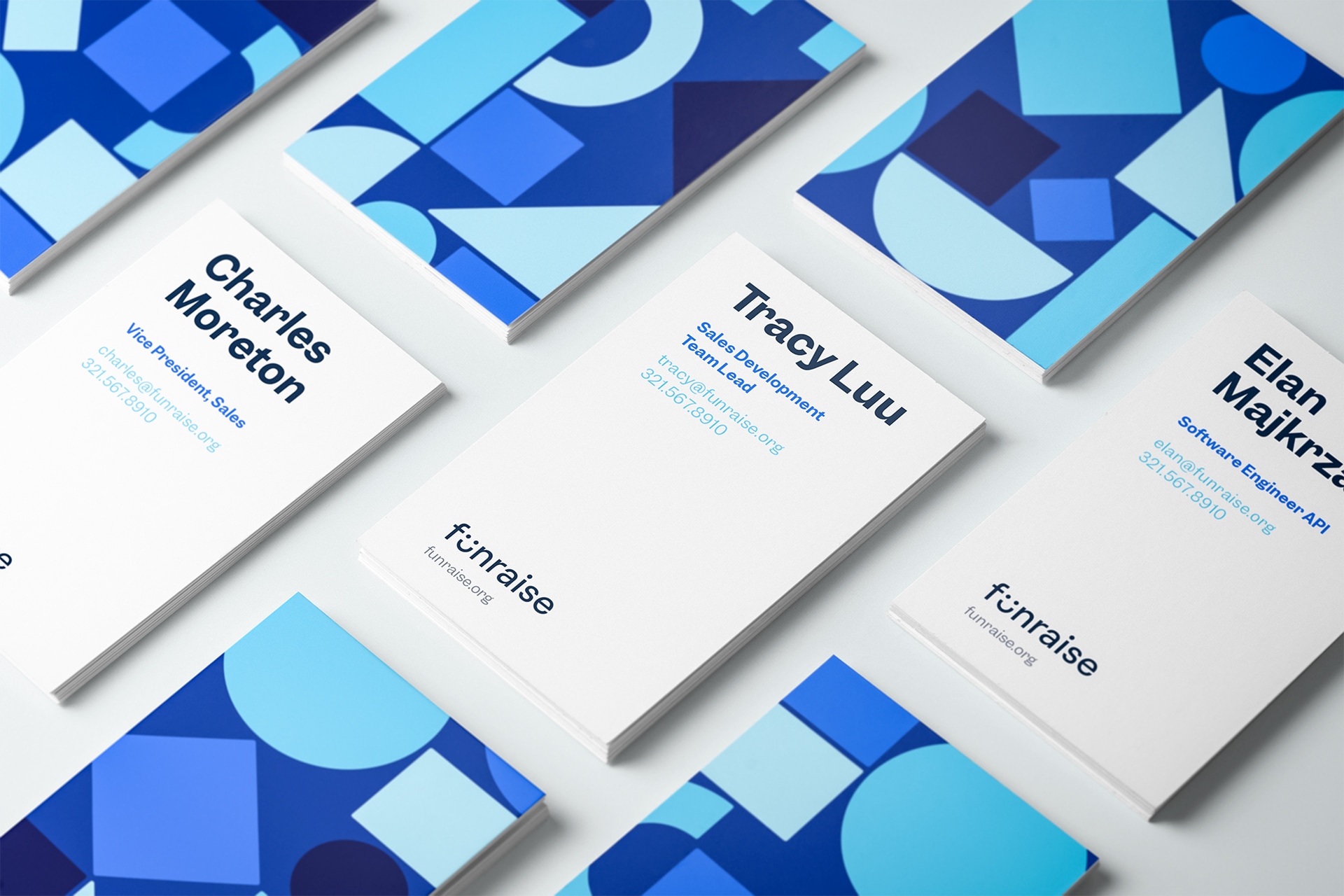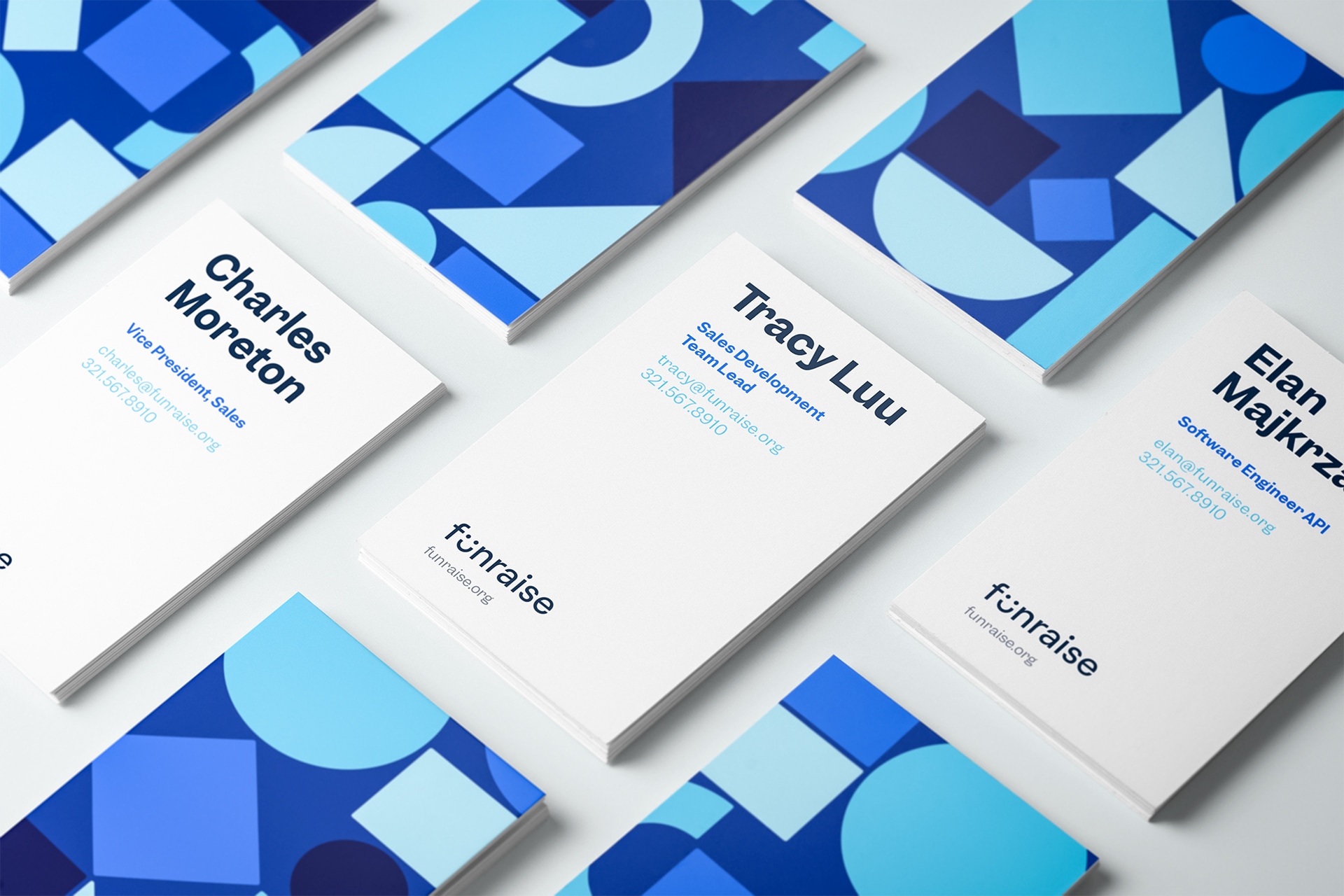 Environmental graphics and interior design for Funraise Headquarters in Long Beach, California.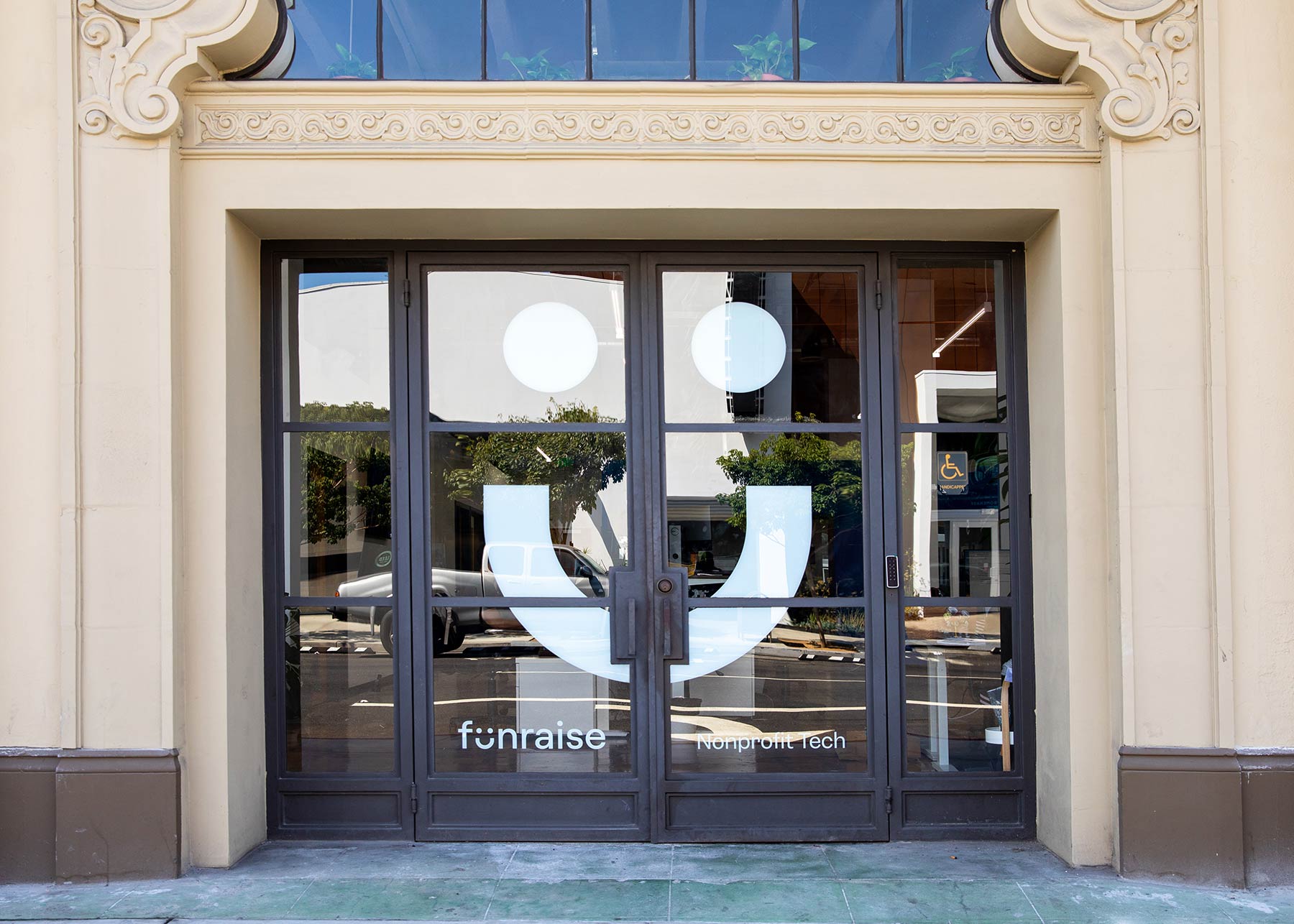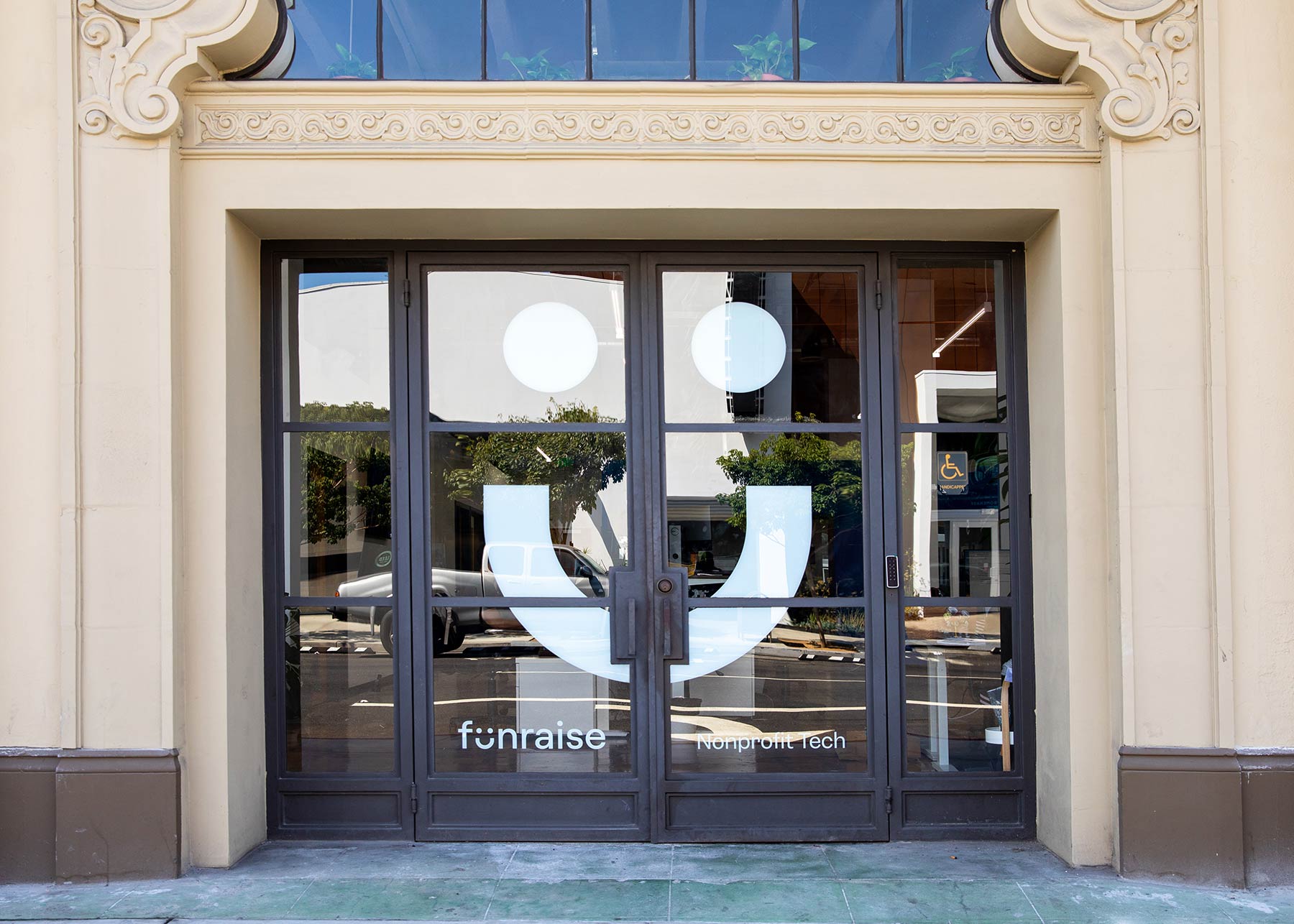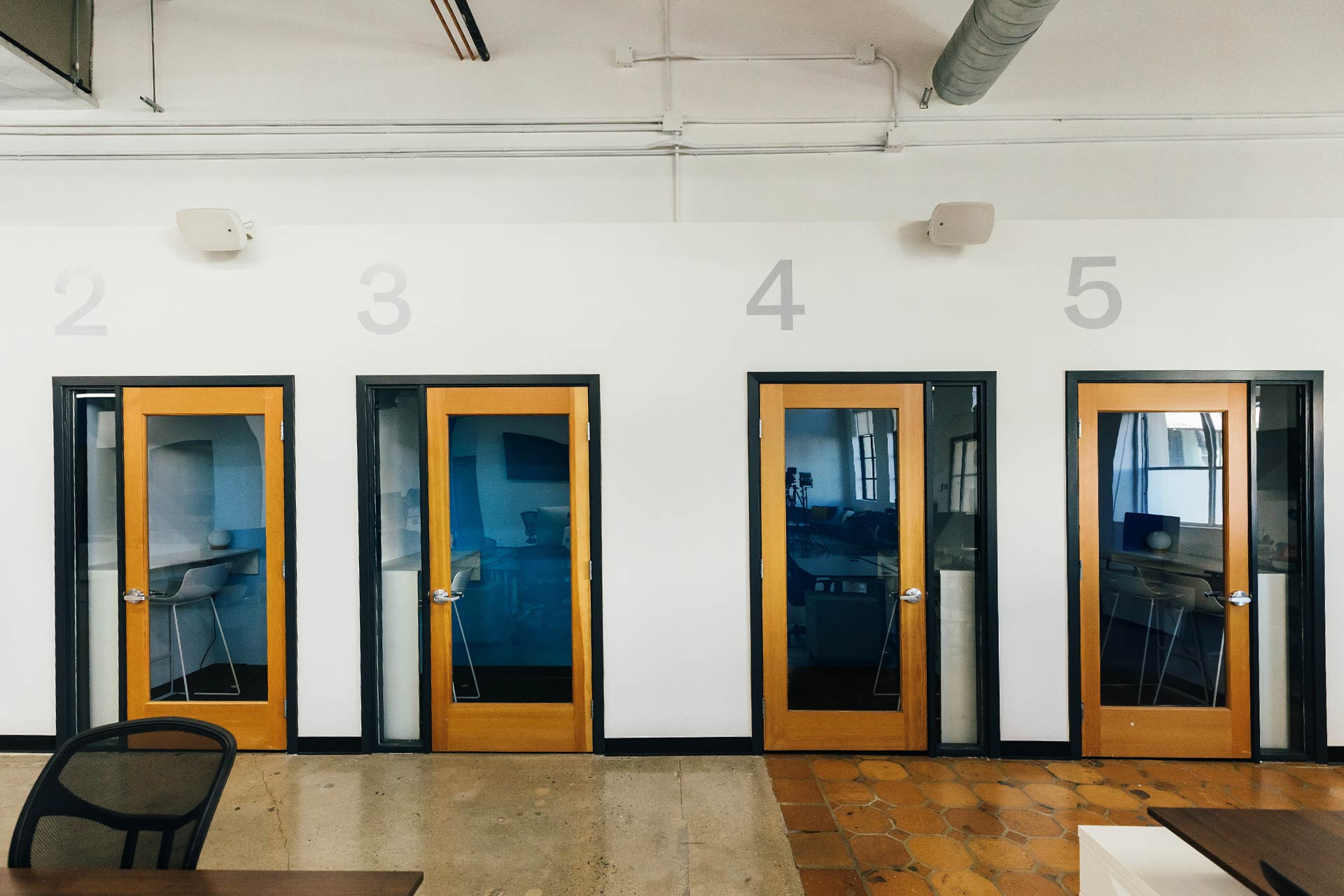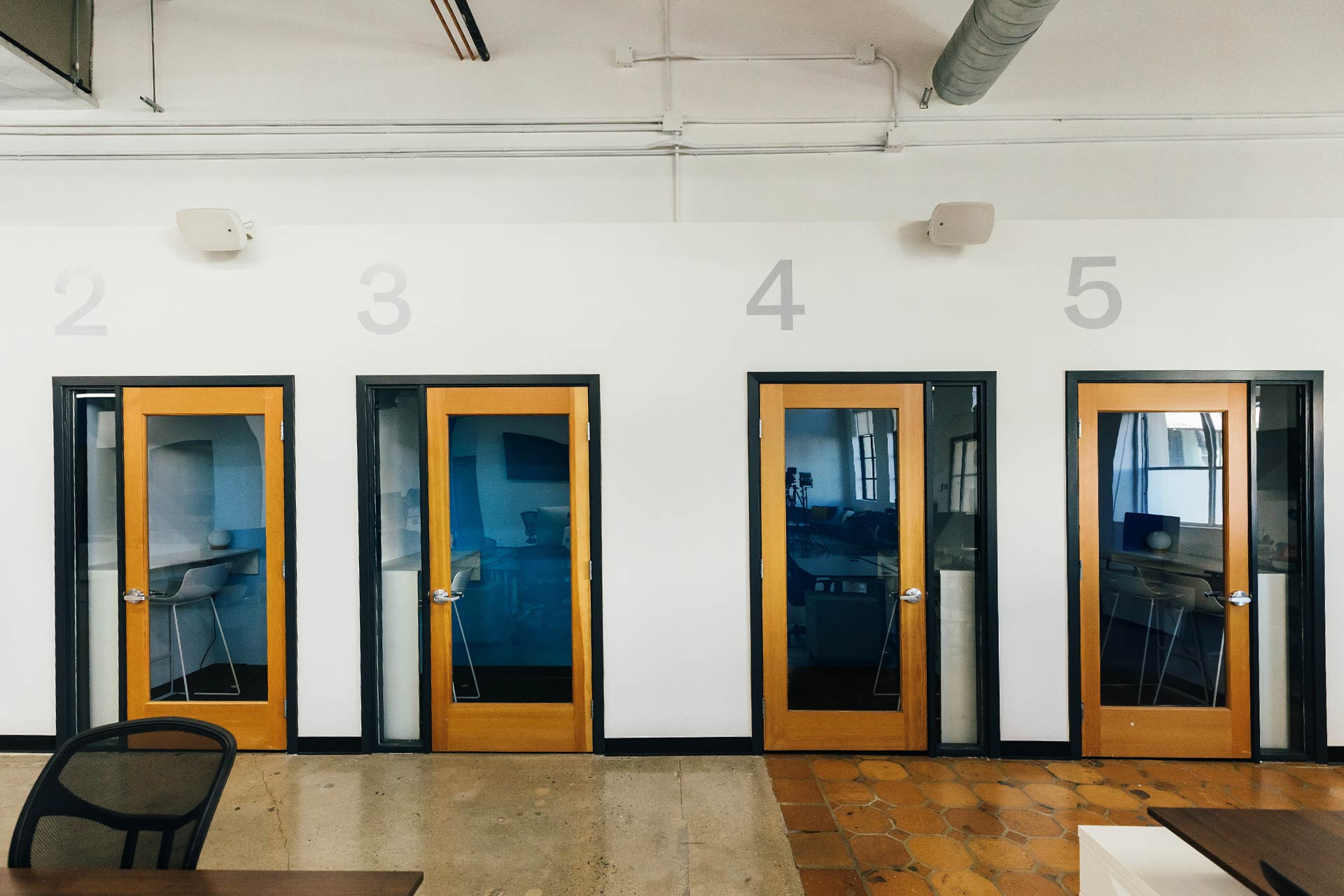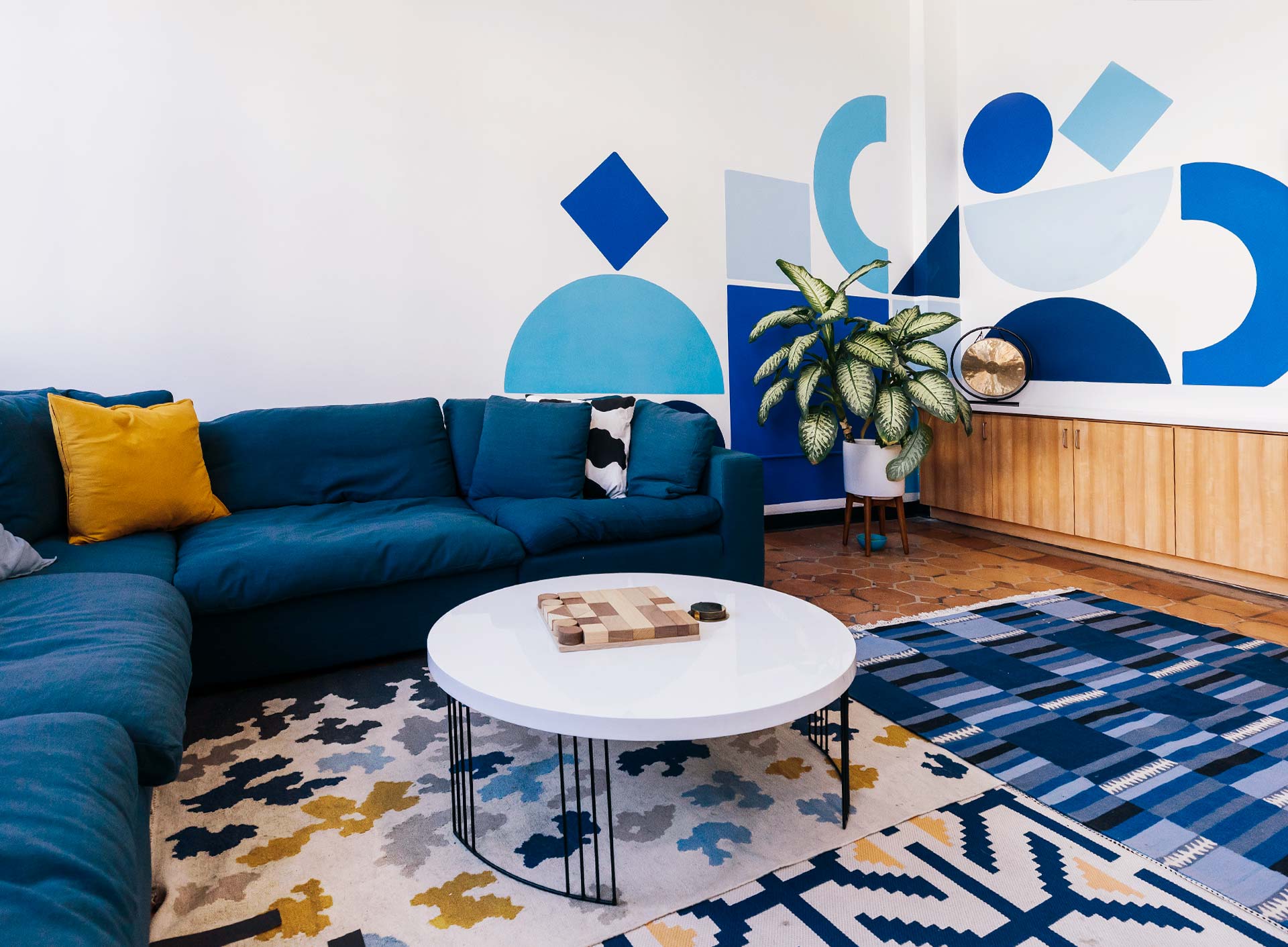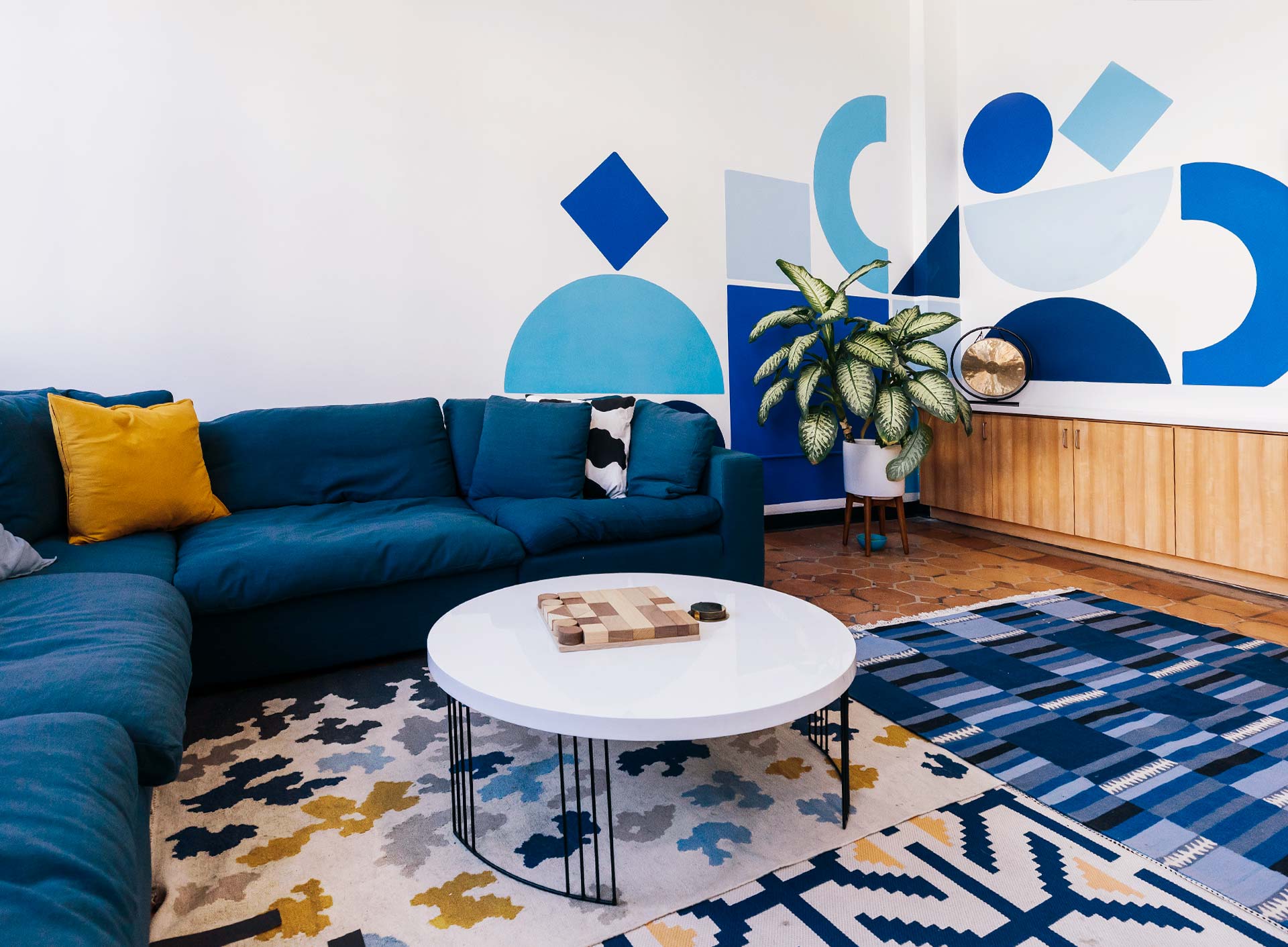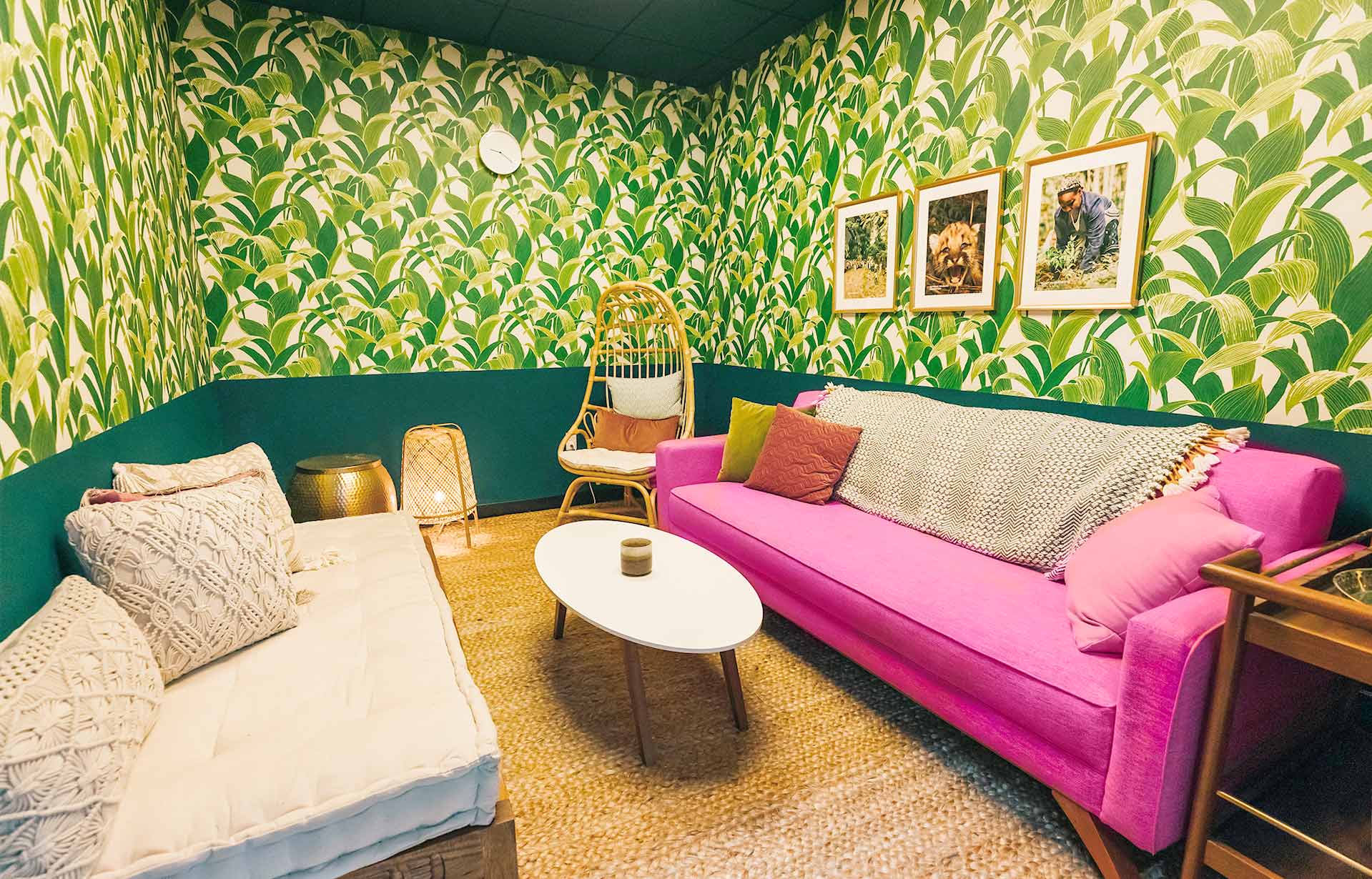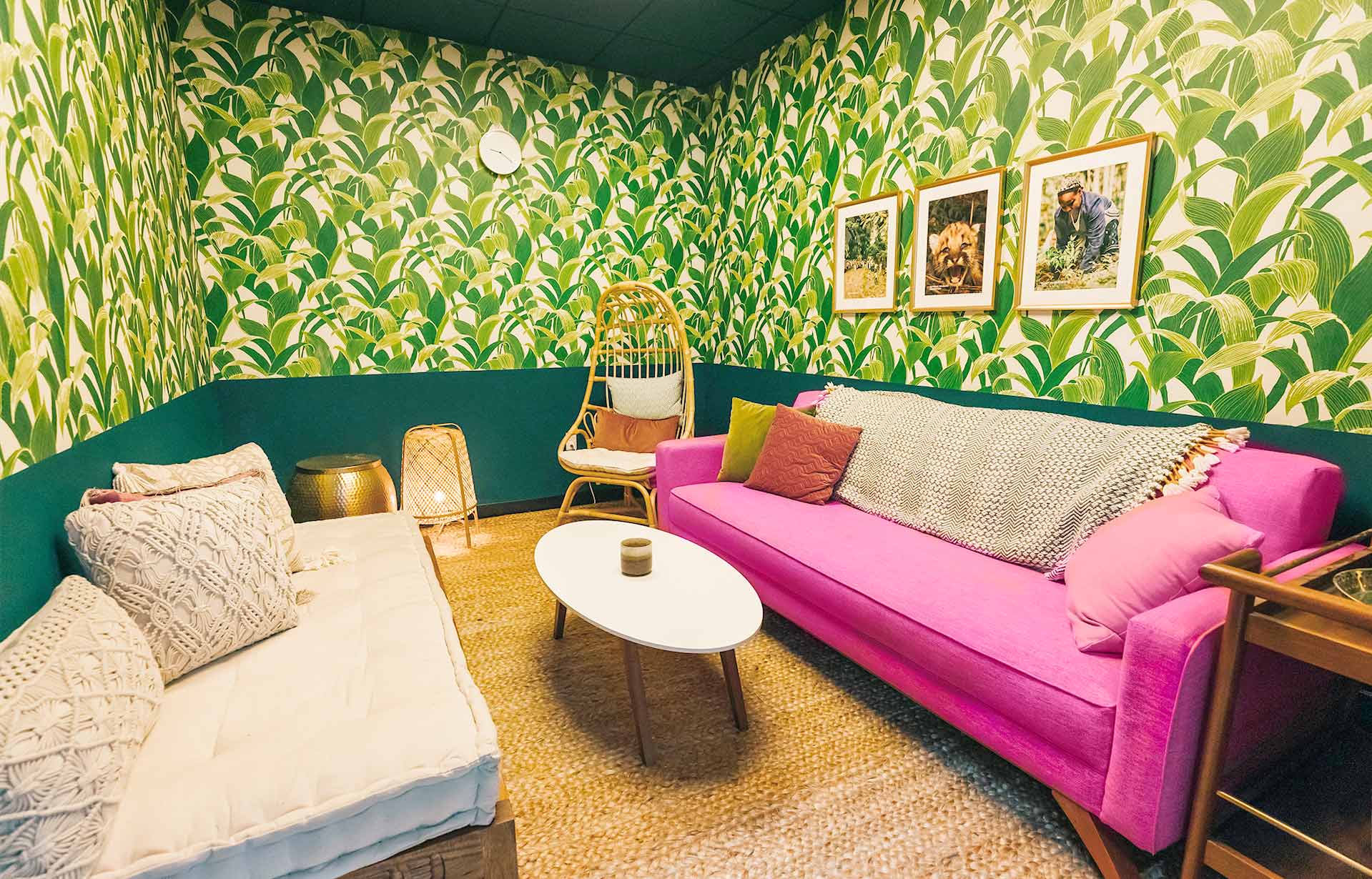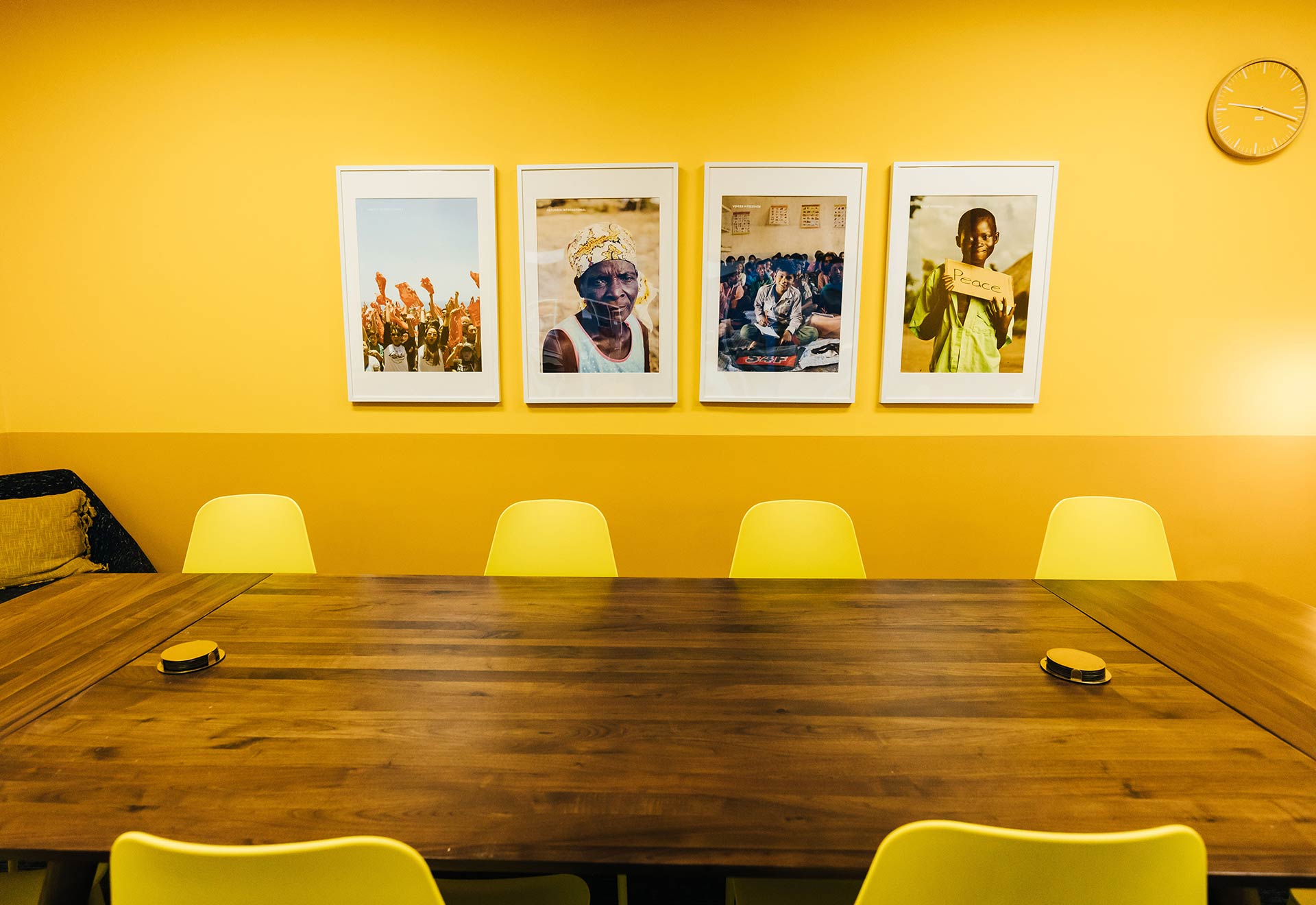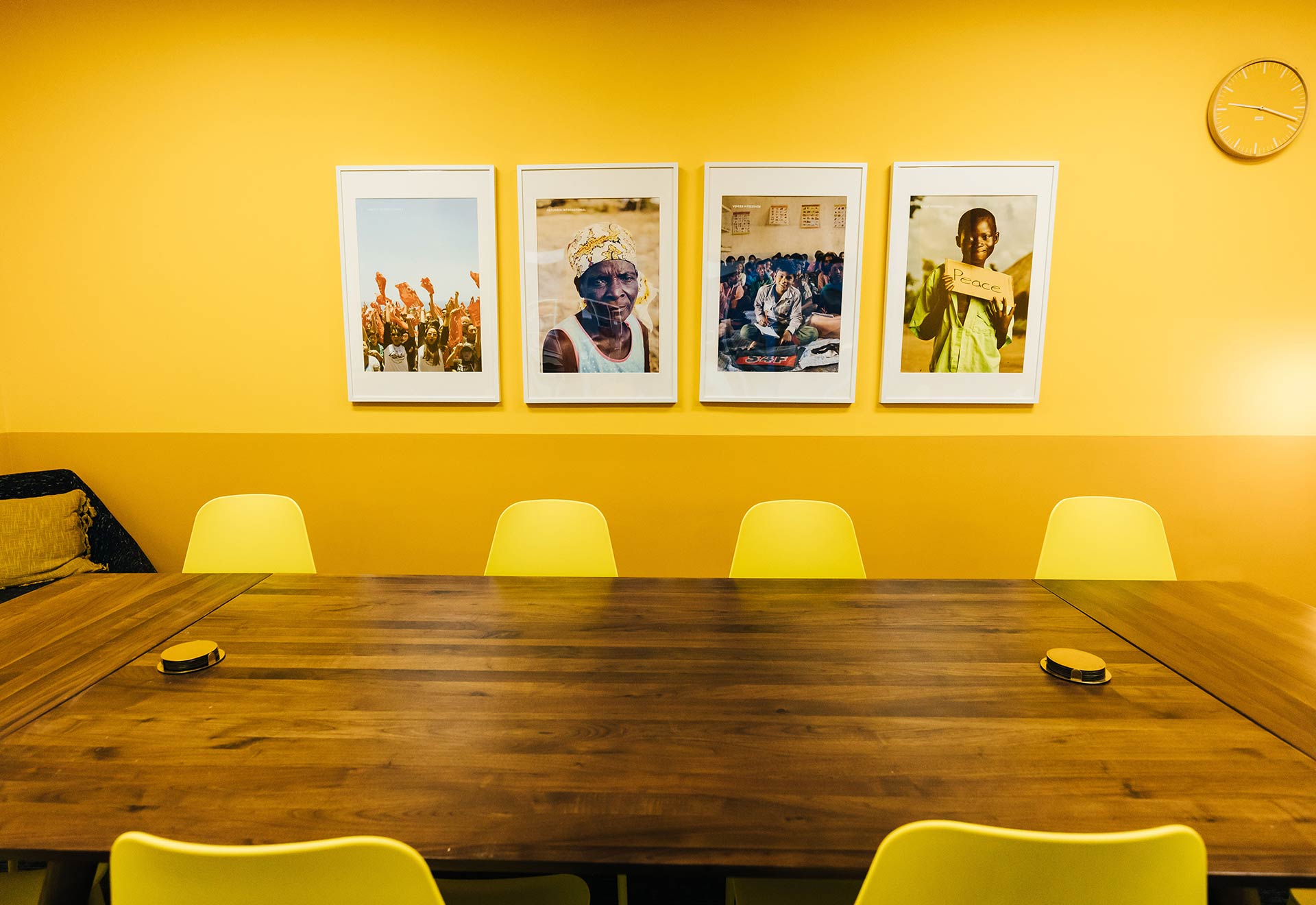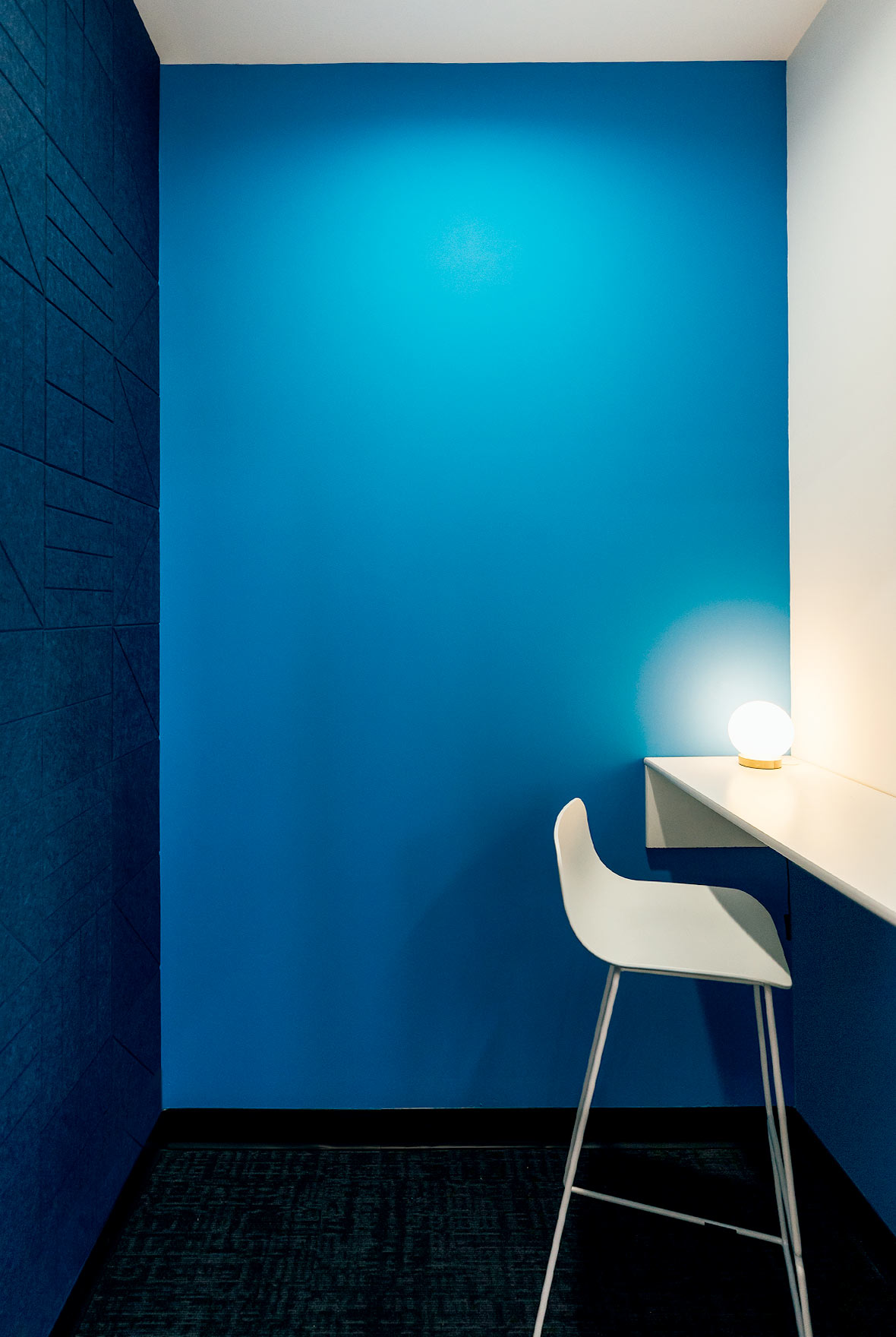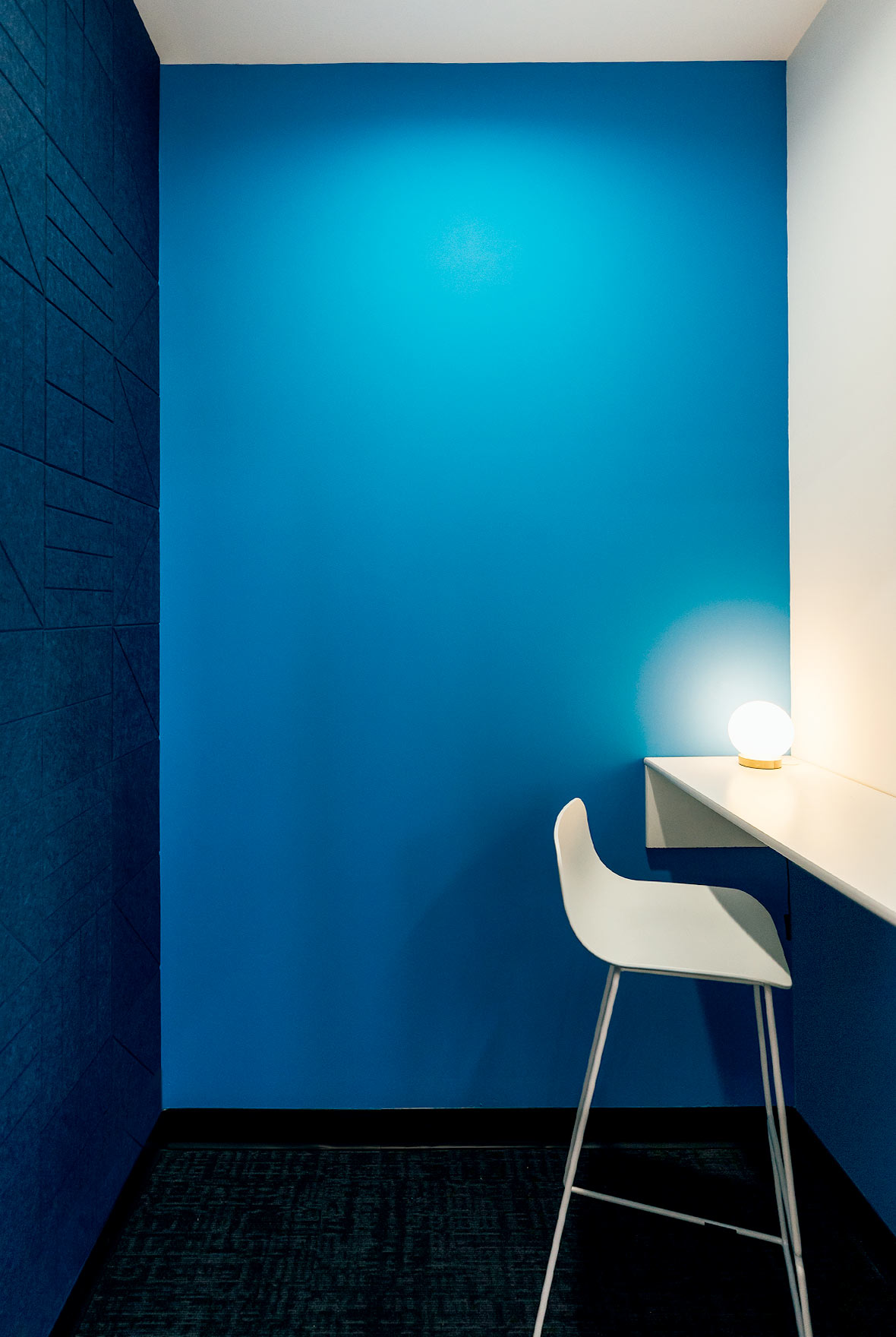 "Your brand is so human. It is the best I've seen across all competitors. It comes across as smart, sophisticated technology that is accessible to all."
— A Competitor's Marketing Executive
Funraise has experienced consistent year-over-year revenue and customer growth and is approaching its Series B investment to continue scaling.